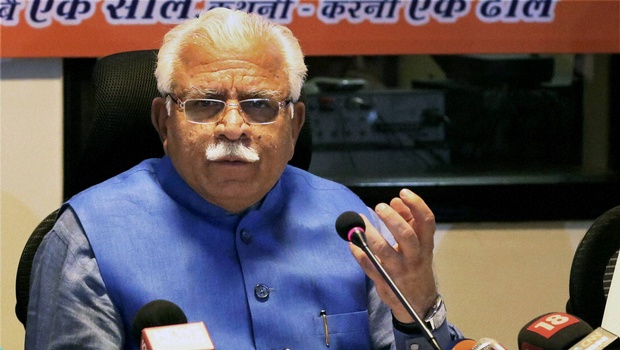 New Delhi: Taking suo motu cognisance of media reports, National Human Rights Commission (NHRC) on Wednesday issued a notice to the Haryana government, seeking a report over the rape a girl in Rohtak last week by five men, who had sexually assaulted her three years ago too. 
The notice, sent to Chief Secretary and Director General of Police of the state, has sought a factual report in the incident within four weeks. 
The Commission has observed that the contents of news report, if true, paint a worrisome picture and reflects poorly on the law and order situation in the State of Haryana.
"It also points to the failure of law enforcement machinery to provide adequate security to people in general and women in particular," NHRC said in a statement. 
"Two of them (accused) were out on bail in the earlier case and pressurising the family of the victim for an out of court settlement of the case. 
"Allegedly the victim and her family did not get any security. Reportedly, the victim is the daughter of a poor charpoy-maker," NHRC deputy director (media and communication) Jaimini Kumar Srivastava said. 
"After sexual assault on her in 2013 in Bhiwani (Haryana), two of the five accused were arrested but recently came out on bail. 
"The victim's family had filed a case in the court for the arrest of the remaining three and re-arrest of the two released on bail," Srivastava said. 
"They (victim's family) had been getting threats from the accused pressuring them for an out of court settlement, forcing them to shift to Rohtak," he said. 
"They (accused) abducted the 21-year old (victim) from near her college, where she is pursing master's degree, dragged her to a nearby place and sexually assaulted her. 
"She was left to die in an unconscious state in some bushes when she was seen by a passerby and taken to a hospital," the release added.