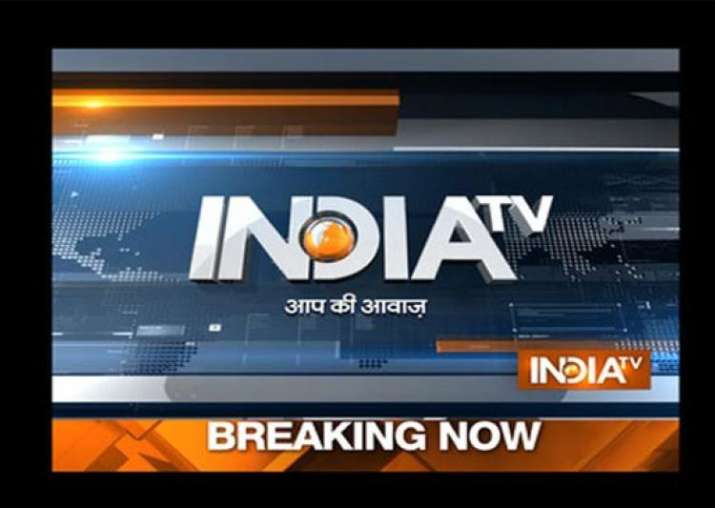 National News-
'Mother-ship of terror in India's neighbourhood': PM Narendra Modi hits out at Pakistan
Hitting out at Pakistan without taking its name, Prime Minister Narendra Modi on Sunday said the "mothership of terrorism" was in India's neighbourhood which was linked to terror modules across the world.
Combating terrorism and its supporters a priority for BRICS members, says PM Modi
Countering the threat of terrorism and strengthening security cooperation is high on the agenda at the BRICS Summit.
Uri terrorists used ladder to scale LoC fence, reveals Army's probe
The four Pakistani terrorists, who killed 19 soldiers in one of the bloodiest attacks on an army camp in Uri last month, had used a ladder to scale the electrified fence at the LoC, a probe into the attack has revealed.
Delhi Police arrest AAP Gujarat in-charge Gulab Singh ahead of Kejriwal rally
Delhi MLA and Gujarat in-charge Gulab Singh was today arrested by a team of Delhi Police in Surat, hours before a rally to be addressed by Delhi Chief Minister Arvind Kejriwal.
Over 150 'spy pigeons' seized in Jammu, probe ordered
In a sensational move, the Jammu & Kashmir Police has seized over 150 pigeons allegedly being smuggled for the purpose of espionage, a media report on Sunday said, adding a probe has been ordered into the issue.
International News-
'Great man, looking forward to work with him': Donald Trump applauds PM Modi for reforming India's bureaucracy
Terming India as a "key strategic ally", Republican presidential nominee Donald Trump on Saturday praised Prime Minister Narendra Modi for taking the country on a fast track growth with a series of economic reforms and reforming bureaucracy, saying it was required in the US too.
Not selling fighter jets, other defence equipment to Pakistan, says Russia
A day after India and Russia signed major defence deals of about Rs 43,000 crore on the sidelines of the ongoing BRICS Summit in Goa, Russia's ROSTEC Corp CEO, Sergey Chemezov said that his country has no plans of selling military-related equipment to Pakistan.
Business News-
India, Russia agree to explore building Rs 1.66 lakh crore gas pipeline
In a historic move, India and Russia have agreed to explore building the a pipeline costing close to Rs 1,65,000 crore (USD 25 billion) to ferry natural gas from Siberia to the world's third biggest energy consuming nation.
Seven million jobs can disappear by 2050, says a study 
As many as 550 jobs have disappeared every day in last four years and if this trend continues, employment would shrink by 7 million by 2050 in the country, a study has claimed. Farmers, petty retail vendors, contract labourers and construction workers are the most vulnerable sections facing never before livelihood threats in India today, the study by Delhi-based civil society group PRAHAR has said. As per the data released by Labour Bureau early 2016, India created only 1.35 lakh jobs in 2015 in comparison to 4.19 lakh in 2013 and 9 lakh in 2011, the group said in a statement.
Entertainment News-
Countdown begins! These 6 elements promise to make Bigg Boss house a true visual treat (See Pics)
The countdown has begun…The clock is ticking as the passing minutes mark the advent of Indian television's most awaited reality show, Bigg Boss.
ADHM row: Anurag Kashyap asks PM Narendra Modi to apologise for his Pakistan trip
After lending out support to filmmaker Karan Johar over the 'Ae Dil Hai Mushkil' controversy, Anurag Kashyap has now targeted Prime Minister Narendra Modi about his Pakistan visit.
Bigg Boss 10: Check out the inside pics of Salman Khan's luxurious private chalet
Bollywood superstar Salman Khan is once again coming back as a host on the much anticipated Bigg Boss 10, which will be launched tonight. Interestingly, the actor will be hosting the show for the seventh time and we all are undoubtedly excited to see him on the small screen.
Sports News-
Ind vs NZ, 1st ODI: India bundle out Kiwis for 190; debutant Hardik Pandya shines
Putting up a solid bowling performance in display, Team India today restricted New Zealand to 190 in the first One-Day International (ODI) at the Himachal Pradesh Cricket Association (HPCA) Stadium.
Afridi apologises to Miandad following a threat from underworld don Dawood Ibrahim!
Following a death threat from underworld don Dawood Ibrahim, veteran Pakistani cricketer Shahid Afridi reportedly apologised to legendary batsman Javed Miandad for his controversial remarks.
No end to BCCI, Lodha committee standoff as board refuses to accept all reforms
With the BCCI deciding to continue its opposition to some of the reforms suggested by the Lodha committee after a meeting yesterday, the stalemate surrounding BCCI's standoff with the Supreme Court-appointed panel sees no end.