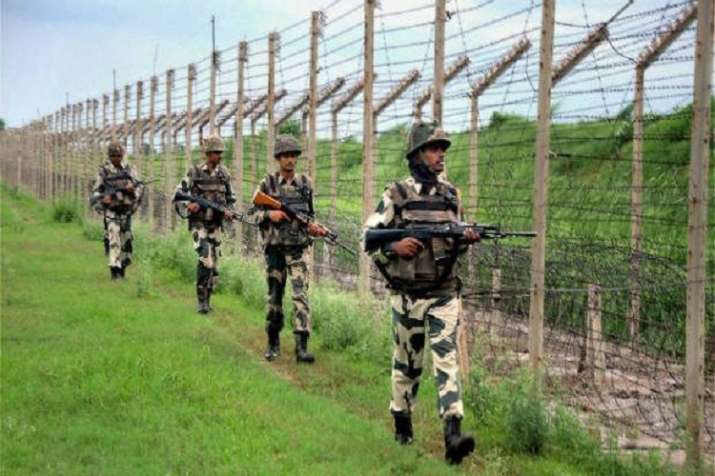 In the light of increasing ceasefire violations by Pakistan, the Ministry of Home Affairs on Monday said that it has approved Rs 415 crore for the construction of more than 14,000 bunkers along the International Border (IB) and Line of Control (LoC).
"In view of 1,252 ceasefire violations by Pakistan during the current year, the Home Minister called for expediting construction of bunkers along the International Border and Line of Control to protect the border residents," the ministry said in a statement.
The bunkers are to be constructed in Kathua, Samba, Jammu, Rajouri and Poonch districts. Work on construction of 1,431 community and more than 13,000 individual bunkers will commence from July, the official statement said.
The announcement came after Home Minister Rajnath Singh reviewed the progress of Jammu and Kashmir Affairs at a high-level meeting in New Delhi.
It noted that there was a significant drop in stone-pelting incidents in J&K since the government announced the suspension of operations during the month of Ramadan.
On compensation to victims of cross-border firing, the limit of three milch animals have been removed for losses incurred upon livestock. The minister directed that compensation for livestock may be increased to Rs 50,000 from Rs 30,000 presently.
Rajnath Singh also directed expediting the raising of two new border battalions of state police, for which Rs 105 crore was approved last March, by completing the recruitment by March 2019. These would be raised from people living within 10 kilometres of the IB/LoC.
Besides, five India Reserve Battalions (IRB) are being raised for which 4,690 youth have been recruited. Also, 6,689 Special Police Officers (SPOs) have been appointed out of a total of 10,000 new posts sanctioned. The possibility of filling up of the vacancies of SPOs from border living community may be explored, the statement said.
On relief and rehabilitation programmes for migrants and displaced persons, the minister was informed that 12,763 beneficiaries of displaced persons of Pakistan-administered Jammu and Kashmir have been disbursed Rs 578 crore. 
Rajnath Singh directed holding special camps and publicity in regional newspapers for disbursing assistance of Rs 5.5 lakh per family to such displaced people, for which MHA has provided Rs 2,000 crore, the ministry said.
Reviewing the Prime Minister's Development Package worth Rs 80,068 crore, it was informed that nearly Rs 63,000 crore was sanctioned for 63 projects pertaining to 15 central ministries.
(With inputs from IANS)