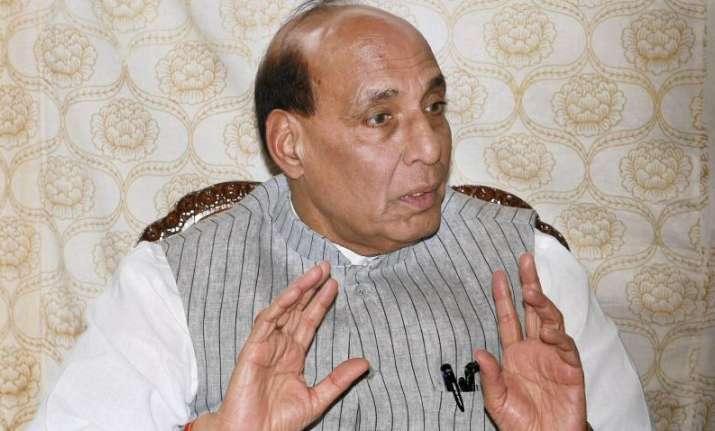 Union Home Minister Rajnath Singh on Monday held a high-level meeting to review Prime Minister Narendra Modi's security in the wake of inputs about 'threat' to his life. He directed officials to take all necessary measures to strengthen PM's security. 
National Security Advisor Ajit Doval, Union Home Secretary Rajiv Gauba and Director Intelligence Bureau Rajiv Jain were present in the meeting to review the prime minister's security in the wake of reports of the assassination plot against him by the Maoists
The Home Minister directed that all necessary measures be taken in consultation with other agencies to suitably strengthen the security arrangements for the prime minister, an official statement said. 
The home ministry is in receipt of a report from Maharashtra Police regarding certain communications amongst individuals having links to Maoists organisations containing references to targeting the prime minister, it said. 
The police in Pune told a court on June 7 that they had seized a "letter" from the Delhi residence of one of the five people arrested for having alleged "links" with the banned CPI (Maoist). 
The purported letter allegedly mentioned of a plan to "assassinate" Modi in "another Rajiv Gandhi-type incident", the police had told the court.