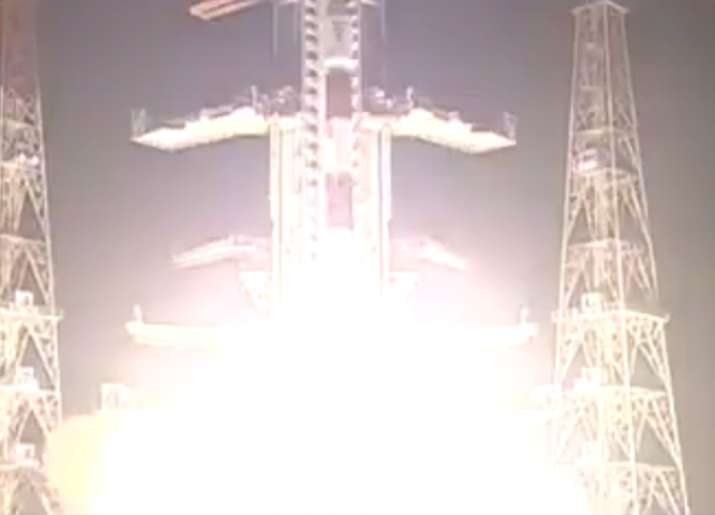 The mission to launch of India's eighth navigation satellite IRNSS-1H was 'unsuccessful', the Indian Space Research Organisation (ISRO) said on Thursday. The satellite was launched at 7 pm from the second launch pad of the Satish Dhawan Space Centre at Sriharikota in Andhra Pradesh but did not get into the orbit. 
Speaking to reporters after the launch, ISRO chairman A S Kiran Kumar said, "Launch mission has not succeeded. Heat shield has not separated as a result of which satellite is inside the 4th stage: ISRO Chief." 
"We are getting into the details of what has happened. This has been an unsuccessful mission," Kumar said.
"There is no problem in any of the stages, but heat shield has to separate and once that happens it gets into the orbit. Satellite got separated internally but it is enclosed within the heat shield, fourth stage," he said. 
Launched aboard PSLV-C39, IRNSS-1H was to be a 'back-up' navigation satellite for IRNSS-1A, one of the seven satellites in the constellation, as its three rubidium atomic clocks on board – meant to provide accurate locational data – had stopped functioning.
The Mission Readiness Review (MRR) committee and Launch Authorisation Board (LAB) had yesterday cleared the 29-hour countdown. 
The launch vehicle PSLV-C39 used the 'XL' version of PSLV equipped with six strap-ons, each carrying 12 tons of propellant. 
This was the first time in India that the private sector had actively participated in assembling and testing of a satellite. Earlier, the role of private sector was limited to only supplying components. 
IRNSS-1H, the 1,425-kg spacecraft, was built and tested by ISRO along with a consortium of six small and medium industries, led by Bengaluru-based Alpha Design Technologies which completed 25 per cent of the development work of IRNSS-1H, under the guidance of ISRO scientists.