Follow us on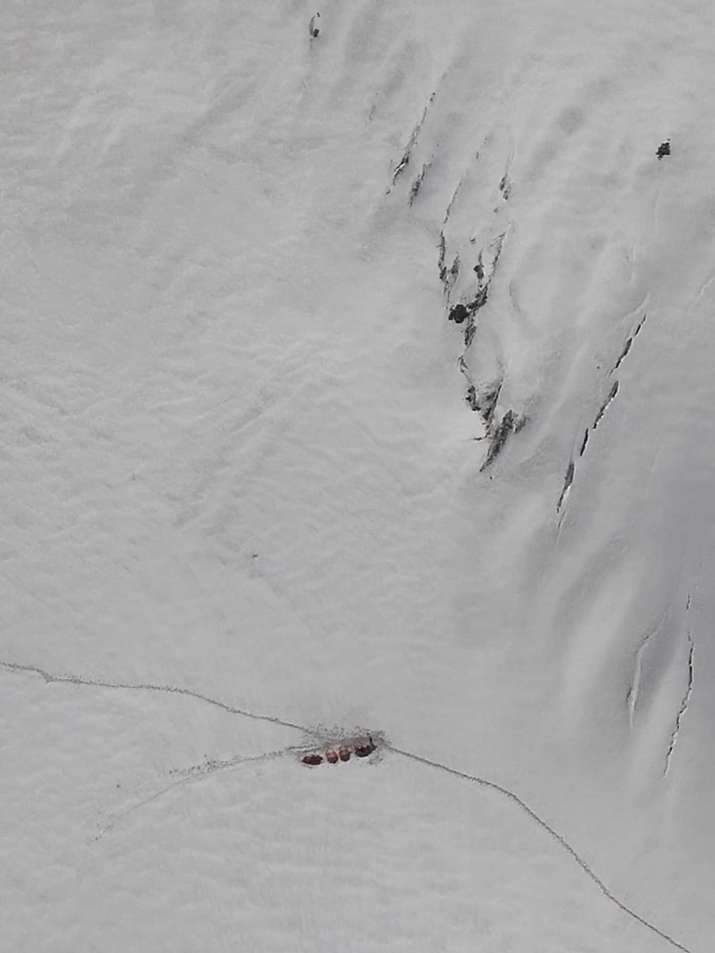 In one of the toughest operations of the world, the Indo-Tibetan Border Police (ITBP) team of mountaineers on Tuesday successfully carried the 7 bodies of mountaineers, who had gone missing on way to the Nanda Devi East peak in Uttarakhand in May, from 18,900 ft to Base Camp 2 at 17,000 feet.
They are now trying to take the bodies to Base camp 1 at 15,250 feet today itself.
Battling inclement weather and snow blizzards at an height of about 18,000 feet, a 10-member team of the ITBP dug out the seven bodies, including that of a woman mountaineer, from under the snow on June 23.