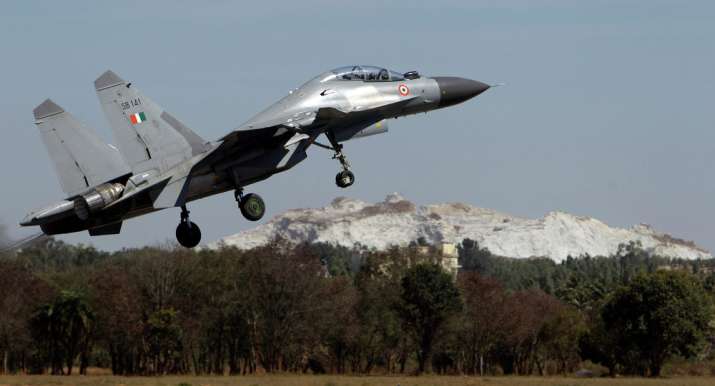 India has decided to set up a logistics hub for its most lethal combat aircraft Su-30MKI, with the help of Russia.
According to a report in Sputnik International, the hub will cost around $300 million (around Rs. 2,000 crore) and it will be set up at the facilities of Hindustan Aeronautics Ltd (HAL) in Bangalore.
The report further says that the Indian Air Force (IAF) has also finalized long term repair agreement with Russian original equipment manufacturers to improve the availability of aircraft for operational use.
"We are trying to ensure the maximum operational availability of u-30MKI fighters at any given time. We have improved the serviceability of the aircraft from 46% to more than 60%," the report quoted sources from India's Ministry of Defence.  
However, the report points out that the long process of getting spare parts delivered is negatively impacting the operational availability of the aircraft.
"For a small fleet, there is no need to set up infrastructure in the country. Our indigenous infrastructure development requirement is mainly for when the fleet is large," Air Marshal P. P. Khandekar, Air Officer-in-Charge for Maintenance at Air HQ IAF, told Sputnik.
Presently, Indian Air Force has more than 200 Su 30 MKI in its fleet and the delivery of remaining 72 aircrafts is expected by 2019.