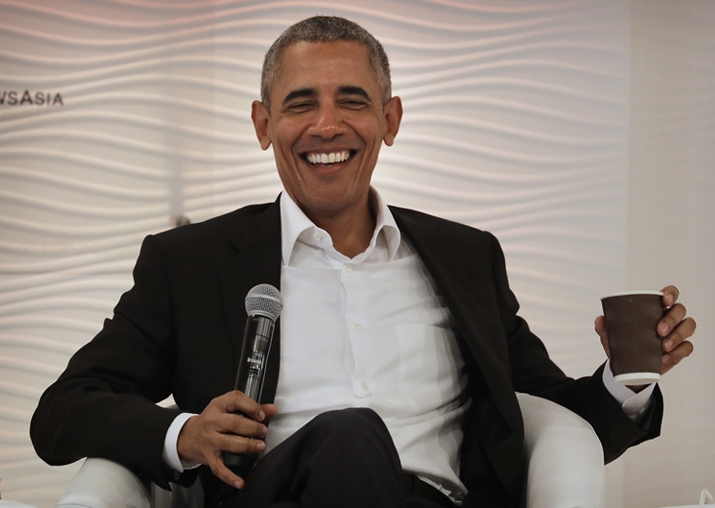 Former US President Barack Obama said today that he can prepare "excellent" dal, thanks to his Indian and Pakistani roommates whose mothers taught him the dish. 
Obama said he was also good at making keema, but could not handle chapatis. 
"Last night, I went to dinner and there was some dal. So people tried to explain to me what is dal. I explained to them that I knew what dal was because I had an Indian roommate and a Pakistani roommate whose mothers had taught me how to cook dal." 
"I am pretty sure that I am the first US president to have a dal recipe, which is excellent. My keema is also excellent," he said.
Dal is a traditional dish made from lentils and is widely consumed in South Asia. 
Asked whether he can prepare chapatis, the former US President said, "No, chapati is too hot. You have to get it right and flaky...it is difficult."