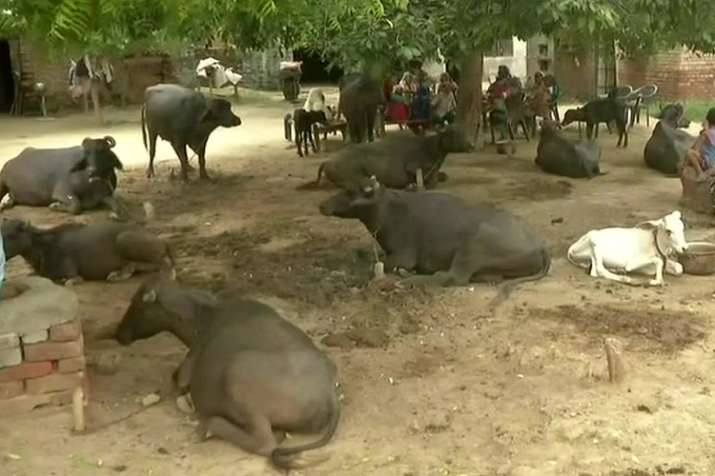 There seems to be no end to mob lynching incidents in the country as a new case has been reported from Haryana's Palwal where a 25-year-old man was beaten to death on suspicion of cattle theft. 
The latest incident took place in Behrola village of Palwal, some 58 km from the national capital Delhi, on the intervening night of August 2-3. According to reports, the deceased was spotted untying cattle in the village allegedly to steal and sell them off. 
A large crowd gathered when a few villagers raised an alarm. The man thrashed brutally by the villagers. While two of the deceased's friends managed to escape from the site, he suffered serious injuries in the mob attack and collapsed. 
Also Read: Govt won't hesitate in bringing law against mob violence, says Rajnath Singh
The victim is yet to identified and his body has been sent for post-mortem.  Police have arrested one of the accused while hunt is on to nab others involved in the lynching. 
The incident comes less than a month after a man was allegedly lynched by a group of people on suspicion that he was smuggling cows in Alwar district of Rajasthan.
Akbar Khan, 28, and another man were taking two cows to their village in Haryana through a forest area near Lalawandi in Alwar district, when a group of people severely thrashed Khan.
Khan was rushed to a government hospital in Ramgarh, where doctors declared him brought dead. 
The incident happened a little more than a year after Pehlu Khan, a dairy farmer, was lynched by cow vigilantes in the district. He was transporting cattle to his village in Haryana.
Pehlu Khan died at a hospital two days after the incident on April 3 last year. He was attacked as the mob suspected him of smuggling cattle.
Over the past year, several such attacks have happened in Alwar. Cow vigilante groups have targeted people transporting cattle.