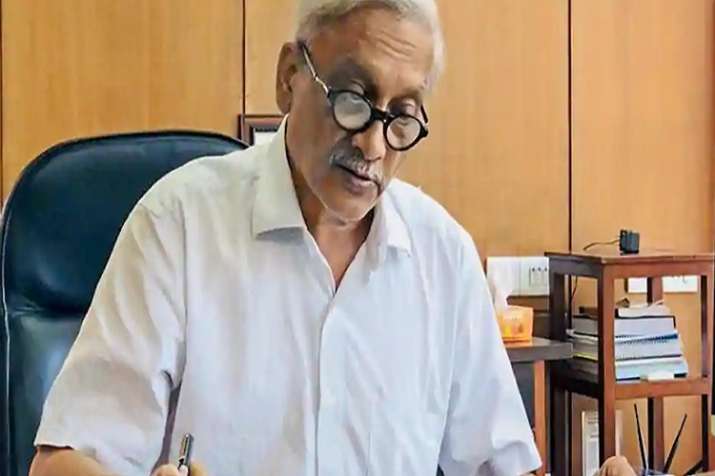 The Goa BJP core committee  wll meet on Monday to discuss the political situation in the state.
The meeting comes a day after Chief Minister Manohar Parrikar returned to Goa from New Delhi where he was undergoing treatment for pancreatic ailment at All India Institute of Medical Sciences (AIIMS).
"The state core committee will meet today and discuss the current political situation in Goa," a senior party leader said.
The core committee is the BJP's key decision-making body in Goa, comprising senior leaders Parrikar, Union minister Shripad Naik, Lok Sabha MP Narendra Sawaikar and party state chief Vinay Tendulkar, among others.
Parrikar who returned to Goa on Sunday is being observerd by a a team of doctors from the state-run Goa Medical College and Hospital (GMCH) t his private residence at Dona Paula.
"Parrikar is at home and is being taken care by a team of doctors from the GCMH," a senior official in the Chief Minister's Office (CMO) told PTI.
The chief minister is following the line of treatment prescribed by the doctors at AIIMS, he said.
BJP legislator and power minister Nilesh Cabral Sunday said, "We hope that he recovers fast. I think it must be his personal decision to come back to Goa. When I met him last time, he spoke well."
State civil supplies minister and Independent MLA Govind Gawade, who is supporting the Parrikar-led coalition, said the chief minister should have stayed back at AIIMS for some more time and fully recovered before returning to Goa.
"But we welcome him back. Goa was missing its leader," he added.
Parrikar was on Sunday morning discharged from the AIIMS, where he was admitted on September 15, and was flown in a special flight to Goa. He was later taken to his private residence in an ambulance.
Parrikar had Friday met Goa BJP's core committee members and ministers from coalition partners at AIIMS to discuss ways to ensure his government functions normally during his absence from office due to ill health.
Leaders of the ruling BJP and its allies, who met Parrikar separately, had ruled out any change in leadership in the coastal state