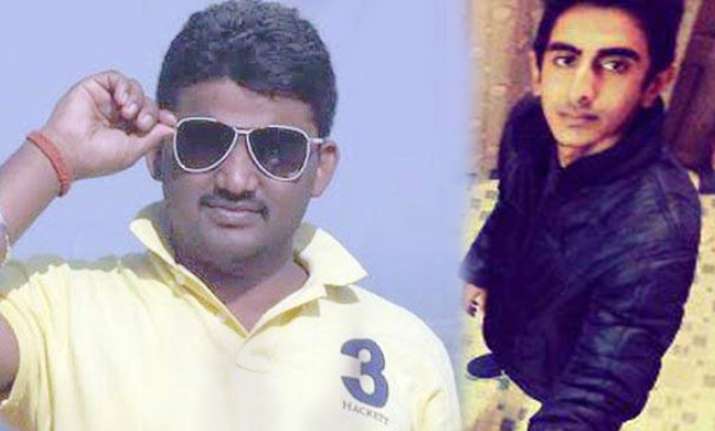 The parents of 14-year-old Aditya Sachdeva, who was allegedly murdered in a road rage incident in Gaya, have decried the Patna High Court order granting bail to prime accused Rocky Yadav. 
"We need answers, high court gave decision in his (Rocky Yadav) favour without even opening the case. Bohot ghalat hua hai, humare bachhe ke saath insaaf hona chahiye. Hume sarkar se ummeed thi (This is very bad thing happened to our child. Our child should get justice. We had hopes from the government)," Sachdeva's mother told ANI.
"This is a very bad day for Bihar, I appeal to the government to take some measures to save Bihar from the jungle raj," Shyam Sundar, father of Aditya Sachdeva, told ANI. 
Both the parents hit out against the verdict. "We have all the proofs with us but still justice is denied, money & power has again silenced the truth, (sic)" ANI quoted Sundar on Twitter.
In the Gaya road rage case,  accused Rocky Yadav, son of JD(U) MLC Manorama Devi and dreaded gangster Bindi Yadav, had gunned down 16-year-old Aditya Sachdeva on May 7 after the latter allegedly overtook Rocky's SUV while he was returning home from a birthday party.
According to IANS, Rocky had confessed killing Sachdeva to the police, and was lodged in the Gaya Central Jail along with his father Bindi Yadav, Bindi Yadav's bodyguard Rajesh Kumar and a cousin, Teni Yadav. All of them are accused in the murder case. Following the public outcry over Aditya Sachdeva's murder, the ruling JD-U had suspended Manorama's membership.
Manorma and Bindi were accused of sheltering him, and recently enlarged on bail as well. Rocky had absconded after the murder, allegedly with the help of his parents.
Bihar Chief Minister Nitish Kumar had assured the parents of the victim that justice will be done in the case, when he had visited their house in Gaya town in June.