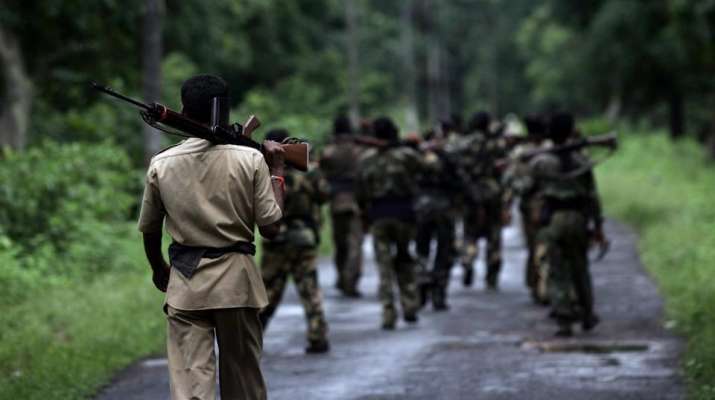 The number of Maoists killed in last week's operation carried out by security forces touched 39 on Wednesday with the recovery of a body of a woman rebel was found in Kasnasur forests of Gadchiroli district. Security officials believe that the injured women Maoist may have been  dragged for some distance by her associates but she succumbed to injuries sustained during commado operation. 
As many as 21 women and 18 men Maoists were gunned down in the twin-operations on Sunday morning and Monday evening in Gadchiroli, considered the worst Maoist-affected district in the country.
Search efforts, deploying technology and gadgets, continue even in the Indravati River from where 15 bullet-ridden Maoists were fished out on Monday-Tuesday, with the waters reportedly infested with crocodiles, snakes and other deadly creatures.
Opinion | Rajat Sharma on CRPF jawans eliminating dozens of Maoists
The successful operations came after the security forces landed an accurate tip-off well in advance about a proposed jungle meeting of around four dozen Maoists scheduled on Sunday morning and the exact venue - catching the rebels virtually by surprise and little time to hit back.
The operation - the biggest in the anti-Maoist war since the past over 38 years - saw the elimination of at least four prominent commanders, and dealt a body blow to their rebellious activities in the district.
Watch: Huge success for security forces against Maoists in Maharashtra Gadchiroli
The prominent leaders eliminated include: south region chief Srikant alias Ravtu Vijendra, 50, known as Srinu, besides the commanders of the Aheri, Gatta and Permili dalams (Maoist fighter units), including a woman chief, a deputy commander and prominent members of various groups.
(With inputs from IANS)