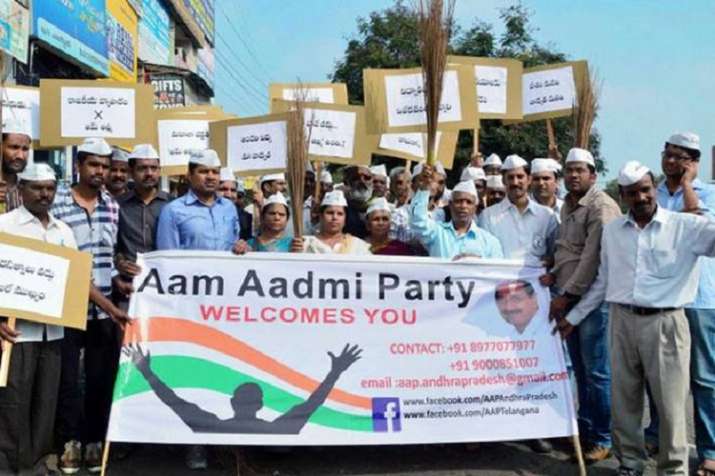 Former BJP Executive Member Sandeep Shastri, son of former Union Minister Sompal Shastri, joined the Aam Aadmi Party (AAP) on Saturday, in presence of senior party leader Sanjay Singh.
"Son of former Union Minister Sompal Shastri, Sandeep will help the party in having a strong hold over western Uttar Pradesh from where he belongs," Singh said.
Shastri, while addressing the media said the life of the leader is itself a message for the people.
"The life of a leader is the biggest message for the people, not his speeches. The thinking of AAP influenced me. I was fascinated by the idea of the party to include those in the decision making for whom the decision is being taken. This is being done for the first time in the history of India," he said.
"The real test of a party or a leader happens when they are in power. AAP's topmost leaders are in direct touch of the common man even after coming into power. This too impressed me," he added.