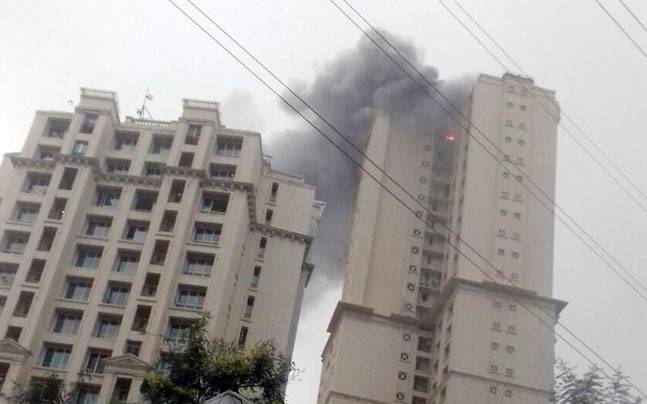 A fire broke out today at Hiranandani Towers in Kandivali area of Mumbai. 
The building houses several residential houses, offices, hospital and schools among others.
"Fire is on the topmost floor of the high rise. The 90-metre ladder has been sent to the spot. Presently the fire has been confined to the 22nd floor only." Chief Fire officer P Rahangdale told Times of India.
 8 fire engines, 2 ambulances and 3 water tankers sent by fire brigade on site. Required agencies have been mobilized. No casualty is reported so far.
The fire department said that nobody has been trapped inside the Hiranandani Tower as all the people inside the people have been evacuated. 
Meanwhile, the fire has been upgraded to level III from the earlier level II.