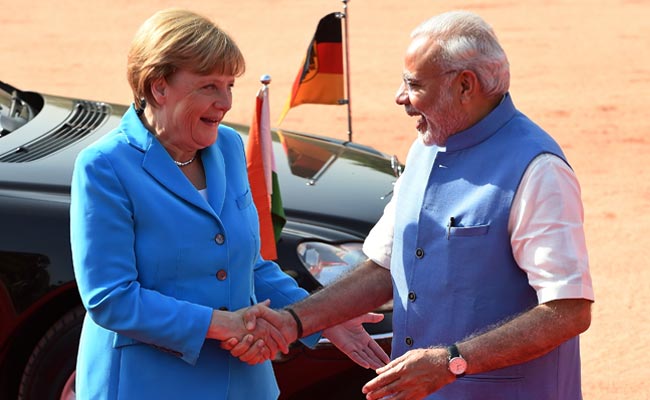 While Beijing continues to oppose India's inclusion in the Nuclear Suppliers Group (NSG), some countries, who had been on the same line as China earlier, may now be coming around to being more accepting of India's candidature. 
"There is a greater buy-in from these countries," Times of India, in its report, quoted senior German diplomatic sources as saying. 
A consultative meeting of the NSG is currently on, where India's membership is being discussed. 
The report cited sources aware of the developments saying that the change in the stance of countries, who earlier opposed New Delhi's inclusion in NSG, has been a result of continued backroom diplomacy. 
Last week, the US reiterated its support for India's membership, but with China remaining the most powerful outlier, India's chances are no better than what they were in the past. 
Germany is making attempts to take forward the key elements of its relationship with India as both countries prepare for a key inter-governmental commission meeting in Berlin in May. 
Prime Minister Narendra Modi will be travelling to Germany twice this year – once in May and then again for the G-20 summit in Hamburg in July. 
Interestingly, Germany is, for the first time, directing significant foreign policy interest in the Indian Ocean, working with India on it.
Meanwhile, Foreign Secretary S Jaishankar will address top German diplomats at their internal meeting in Sri Lanka this week. While Germany does not have much of territorial interest, they are coming round to the conclusion that the Indian Ocean needs greater attention in geo-political and geo-economic terms. 
India and Germany are focusing on sectors that are closely aligned with the Modi government's priorities - renewable energy, smart cities, connectivity, clean Ganga, dual education, railways etc. "India is one of our most important strategic partners globally", said German diplomats.   
Earlier in January, France had said that it remains optimistic over India acquiring membership of the 48-nation Nuclear Suppliers Group (NSG).
Without naming China, which has been consistently opposing India's NSG membership, National Security Advisor of France Jacques Audibert had said that he won't urge any country in particular but France will make sure that India's bid is re-introduced and Paris will try its best to bring more people on board and ensure that next time it is more successful.
Days ago, Russia had said that it is holding discussions with China to facilitate India's entry into the NSG. 
Also, last week, the government had informed the Parliament that it is in touch with individual members of the Nuclear Suppliers Group (NSG) for getting entry into the coveted club.
India has received support from a diverse and large number of members, including the United States, France, the United Kingdom, the Russian Federation, Canada, Australia, Germany, Belgium, Republic of Korea, Spain, the Netherlands, Sweden, Finland and Japan.