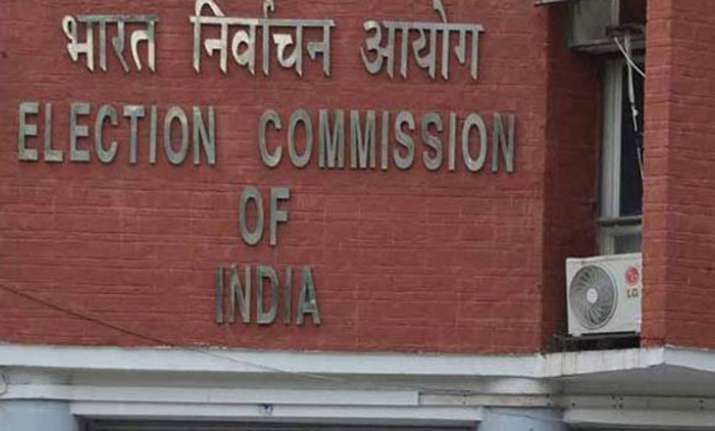 Perturbed over it being labelled as the 'agent' of the ruling party by Opposition parties, the Election Commission (EC) has written to the Law Ministry, seeking "powers" to act against those trying to tarnish its image. 
According to a report in The Indian Express, the EC has sought amendments to the Contempt of Courts Act, 1971, to empower it to punish anyone being disobedient or discourteous towards its authority.
The letter was written over a month ago and the matter is currently under consideration with the Law Ministry.
In the letter, the Commission has cited examples of its counterparts abroad, including the Election Commission of Pakistan (ECP), which has powers to punish those sullying its image.
This year, for instance, the ECP issued a contempt notice to cricketer-turned-politician Imran Khan for accusing the election body of bias in a case of foreign funding. The case is still being heard by the ECP.
The demand made by EC comes in the backdrop of various political parties, particularly the Aam Aadmi Party (AAP), accusing the panel of being bias to the ruling NDA government.
Election Commissioner OP Rawat had recused himself from cases related to the Aam Aadmi Party the Election Commission is hearing after Delhi Chief Minister and party leader Arvind Kejriwal questioned his independence.
"He had questioned the independence of the Election Commission. It is a quasi-judicial body that delivers verdicts. Therefore, I have recused myself so that he can have faith in the independence of the institution," Rawat had said.
Kejriwal, in an interview, had alleged that two of the three election commissioners were close to the ruling dispensation. He was answering a question related to the office-of-profit case being heard by the EC against 21 AAP MLAs. 
"One of the election commissioners, A K Joti, was chief secretary of Gujarat under (Narendra) Modiji. The second election commissioner has come from Madhya Pradesh and has been very close to Shivraj Singh Chouhan. So, independence of both these election commissioners is under question," he was quoted as saying.

     

The AAP has also been challenging the Election Commission to hold an 'open' hackathon to test Electronic Voting Machine, which the party claims can be manipulated to help a particular party in elections.