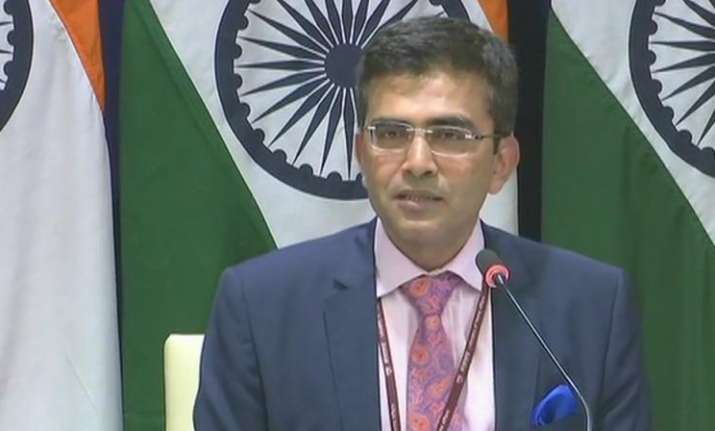 The Ministry of External Affairs on Thursday said it was in touch with the authorities in Afghanistan to secure the release of seven Indian engineers who were abducted by Taliban in northern Baghlan province of the war-torn country on Sunday. 
"We are in touch with different people who are involved in the exercise through the Afghan government," spokesperson in the Ministry of External Affairs (MEA) Raveesh Kumar said. 
He, however, refused to share any specific details citing sensitivity of the case. 
"I would not like to get into the details of the people and authorities with whom we are in touch with," he said at a media briefing. 
The Indian engineers were abducted by the Taliban militants from near the Cheshma-e-Sher area in Baghlan on Sunday.
 
External Affairs Minister Sushma Swaraj had a telephonic conversation with her Afghan counterpart Salahuddin Rabbani on Sunday evening during which she had sought all possible help of Kabul in securing the release the Indians. 
National Security Adviser Ajit Doval too had a telephonic conversation with his Afghan counterpart Hanif Atmar on the issue. 
"This is a sensitive matter. The lives of seven Indians are involved and, therefore, I would not like to share much on where we are at this point of time," said the MEA spokesperson. 
Six Indian engineers of an RPG group company working in Afghanistan's northern Baghlan province were abducted on Sunday by Taliban gunmen who apparently mistook them for government employees, Afghan media had reported.  
According to local officials the incident happened while they were traveling to the area, where the company owns an electricity sub-station contract.
Baghlan governor Abdulhai Nemati said the Taliban group abducted the employees and moved them to the Dand-e-Shahabuddin area of Pul-e-Khumri city.
A media report quoted Nemati as saying that the Afghan authorities spoke with the Taliban via local people and the terror group said it had abducted the staff members in error, believing they were government employees. 
No group has, however, claimed responsibility for the abduction so far. 
Nemati said they are trying to release the abductees through tribe elders and mediation.
KEC, a global infrastructure engineering, procurement and construction major, is one of the largest Indian companies in Afghanistan and responsible for electricity supply in the country.
(With PTI inputs)