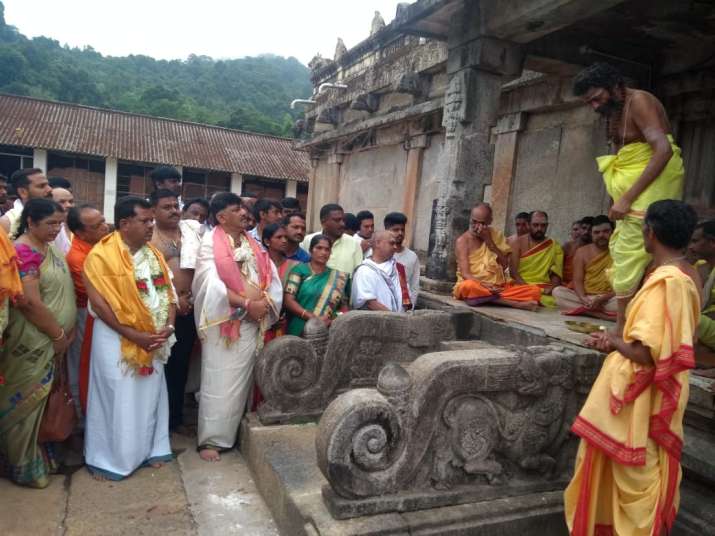 With borewells drying up, and hope too, special 'poojas' are being performed in Karnataka -- at the Kigga Shiv Temple in Shringeri, Chikmangaluru District and Belgaum's Savadatti (Saundatti) Yellamma Temple to appease rain God.
Karnataka minister and Congress leader DK Shivakumar offered special 'Pooja' at Sri Rishya Shringeshwara temple in Chikkamagaluru praying for rain, on Thursday.
There is a large number of temples in the state, so the Karnataka government has set up a separate department, called the Muzrai Department.
Last week, the Religious and Charitable Endowments Department (commonly known as the Muzrai Department) announced that all temples falling within its jurisdiction would be performing a ceremony to appease the 'rain God' on June 6.
The government, in its circular, has ordered all the Muzrai Department temples to conduct 'Parjanya Japa' and offer special pujas to propitiate the rain Gods. Temple managements have been asked to limit the expenses of special pujas and rituals to Rs 10,001.
Under this, all temples are asked to perform special pooja to overcome the drought in the state.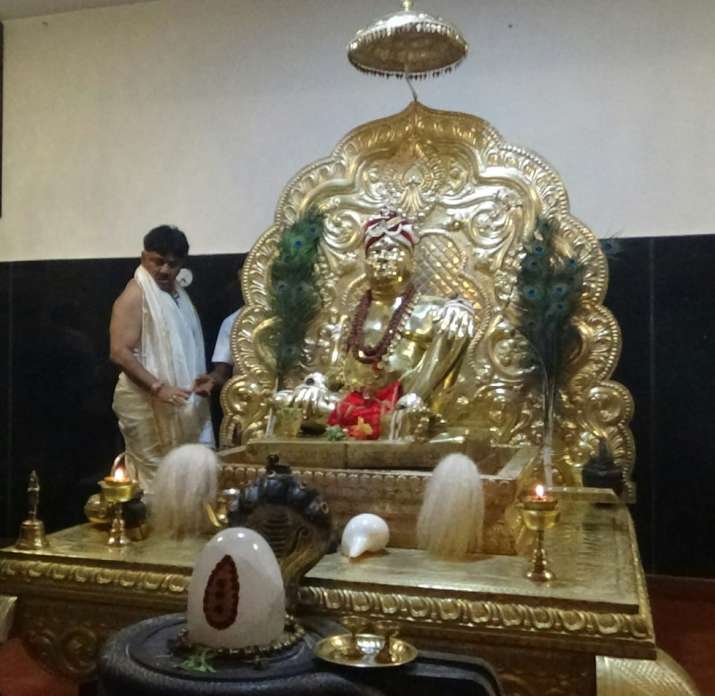 Implementing this, around 40 priests started this puja today at 5:30 am and 'Parjanya Japa' was chanted 108 times.
Most of Karnataka's districts are in the grip of drought and thousands of villages are battling due to the serious situation of water crisis.