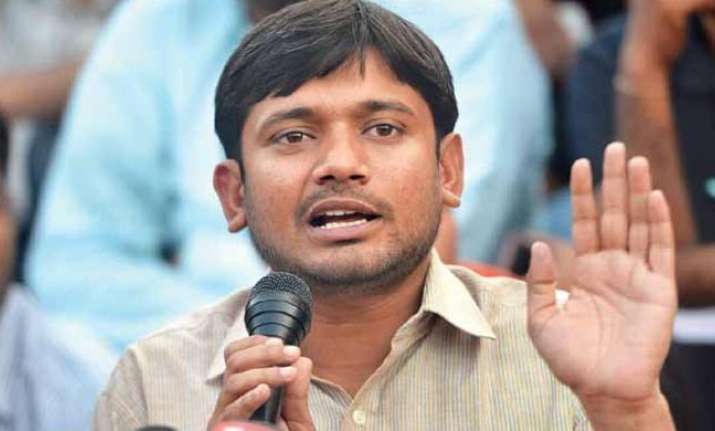 The Delhi High Court today asked Jawaharlal Nehru University not to take any action against its student union president Kanhaiya Kumar till September 19 in connection with the controversial February 9 event.
On Monday, the High Court had asked the JNU not to implement the order passed by its appellate authority for a week.
The order of the appellate authority held some students including Umar Khalid and Anirban Bhattacharya guilty of indiscipline in connection with the controversial event.
The direction came after Kanhaiya Kumar along with Umar Khalid and Anirban Bhattacharya , challenged the findings of the appellate authority in the Delhi High Court.

Kanhaiya, Umar Khalid and Anirban Bhattacharya were earlier arrested in a sedition case in connection with the February 9 event during which anti-India slogans were allegedly raised.
Some people participating in that event had also praised Parliament attack convict Afzal Guru.
The JNU administration had formed a probe committee to investigate the entire incident. The committee slapped 21 JNU students with varied punishments ranging from rustication, hostel debarment to financial penalty.
These students had gone on an indefinite hunger strike against the probe panel's recommendation which had lasted for 16 days.
JNU had then formed a four-member committee to hear the appeals of students.