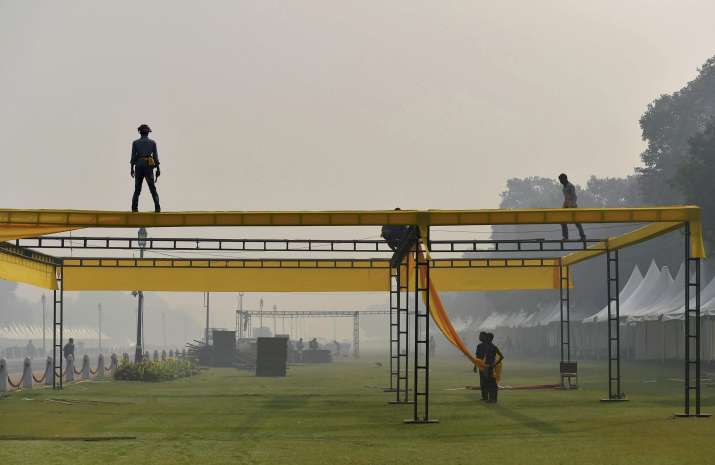 Despite a Supreme Court ban on the sale of firecrackers, Delhi and the National Capital Region (NCR) woke up to a blanket of smog today.
However, though the online indicators of the pollution monitoring stations in the city glowed red, indicating a 'very poor' air quality,  but the air quality in the national capital this Diwali was better than last year, shows the recent pollution board data.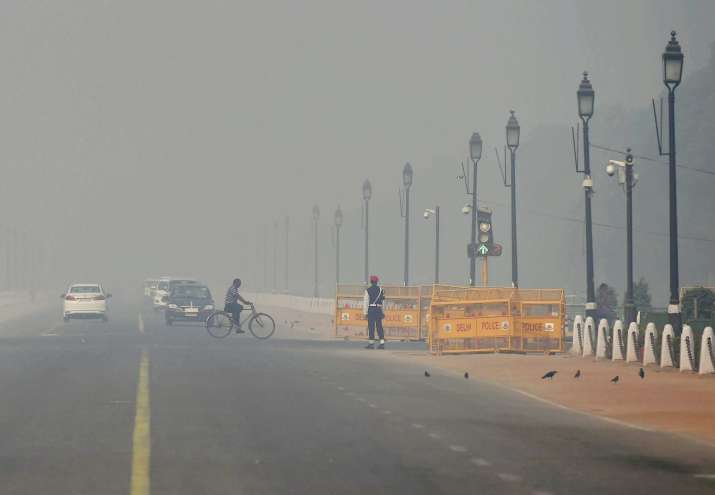 The air quality was still better than 2016 when the air quality index in Delhi and NCR on an average measured 445. In 2015, it was 360.
A 'very poor' air quality index (AQI) essentially means that people may suffer from respiratory illnesses on a prolonged exposure to such air. If the air quality dips further, the AQI will turn 'severe', which may trouble even those with sound health conditions and seriously affect those with ailments.
ALSO READ | SC refuses to modify its order on firecracker sale ban in Delhi-NCR ahead of Diwali
While it is difficult to quantify the immediate effect of the ban on sale of firecrackers, residents across the national capital felt the beginning was promising with neighbourhoods reporting much lesser noise and smoke till about 6 pm, compared to the previous years.
The Air Quality Index (AQI) value on Thursday was 319, putting it in "very poor" category, while the AQI last Diwali (October 30) had touched "severe" level after recording an index value of 431.
As per the AQI released by the CPCB at 4 p.m., particulate matters -- PM 2.5 and PM 10 -- were the major contributors to "very poor" air quality on Thursday.
According to the SAFAR (System of Air Quality and Weather Forecasting And Research), the 24-hour rolling average of PM2.5 and PM10 were 154 and 256 micrograms per cubic metre respectively at around 11 pm on Thursday.
- With agency inputs