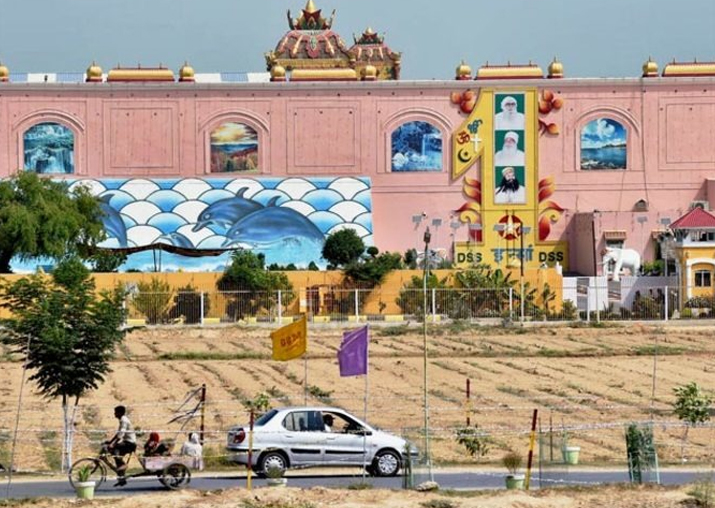 Panchkula police commissioner AS Chawla today denied that they have summoned 45 members of a committee of the Dera Sacha Sauda to appear before the investigators probing the violence that erupted after a special CBI court on August 25 convicted sect chief Gurmeet Ram Rahim in two different rape cases.
Chawla's reaction comes in the wake of reports claiming that 45-member committee, which included the Dera's headquarters campus (near Sirsa) chairman Vipassana and vice chairman PR Nain have been asked to appear before the police. 
Chawla also said that Ram Rahim's adopted Honeypreet was not cooperating with the officials during interrogation and that she started misleading police when confronted with evidence. 
She was also taken to Bathinda, he said, adding that Honeypreet admitted that she stayed in Bathinda to evade police action. Honeypreet, he said, also stayed in Rajasthan and Delhi.
"Honeypreet was involved in riots, we have proof," Chawla added.
Chawla further said that role of Punjab police officials are being investigated. He informed that police is yet to trace mobile phone of Honeypreet. 
Meanwhile, police said that a hard disk, which reportedly contains details of transactions worth Rs 700 crore, including property and hawala deals, of the Dera has been recovered and sent for detailed examination.
Dera followers had indulged in large-scale violence in Panchkula and Sirsa after the CBI court on August 25 convicted the sect chief Gurmeet Ram Rahim Singh of rape. The Haryana Police had last month issued a list of 43 'Most Wanted' people of the sect, including top functionaries Honeypreet Insan and Aditya Insan, who are the closest aides of Ram Rahim, for their role in the violence.
Honeypreet was arrested from neighbouring Punjab on Tuesday after being fugitive for 38 days. She was booked for sedition and inciting violence.
The disgraced sect chief, who was sentenced to 20 years imprisonment, is now lodged in the District Jail in Sunaria near Rohtak.