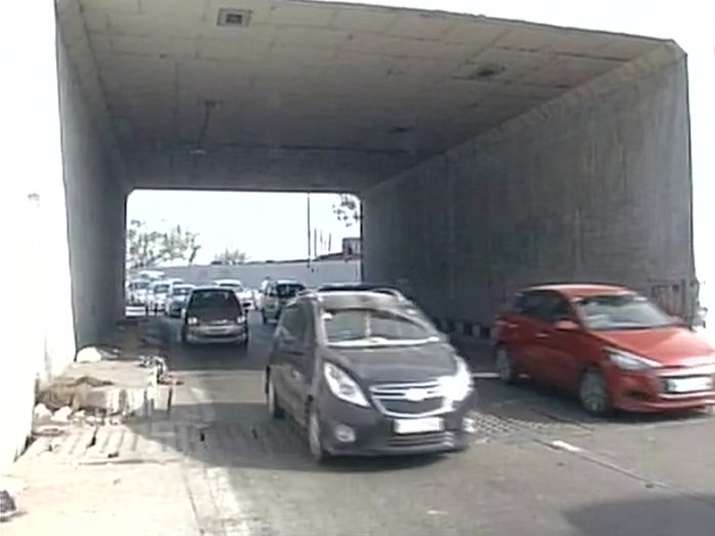 A man sleeping on a footpath near Kashmere Gate ISBT was killed and three others were injured when they were mowed down by a speeding car, driven by a Class 12 student of Delhi Public School (DPS), Mathura Road.
According to police, the incident took place around 5:45 am this morning when I 20 car ran over four persons sleeping on a pavement. 
Police said that they received a call around 6.15 am and immediately rushed to the spot. The identity of the deceased is yet to be ascertained. Three others identified as Asif, Karan and Sanjay were also critically injured in the incident. They were admitted at the Sushruta Trauma Centre near Civil Lines.
Two dead & 3 injured after a car ran over them near Delhi's Kashmiri Gate. Class 12th student who was driving, apprehended by police. pic.twitter.com/kJ5VlgKdOz

— ANI (@ANI) April 20, 2017
The car, police said, lost control which was coming from Ring Road, adding that the vehicle climbed on the footpath near the ISBT Hanuman Mandir and mowed down several people sleeping there.
The driver, a teenager, was with his two classmates when the accident occurred, police said.
Deputy Commissioner of Police, North district, Jatin Narwal said that locals caught the driver after the accident and handed him over to the police.
Narwal said the driver claimed to be a teenager. He is a resident of Model Town in north Delhi. The DCP, however, has refused to reveal his name until the age was confirmed.
"We are verifying his age. He told us that he was accompanied by his two friends," Narwal said. 
"He was driving his friend's father's car. His friends fled the scene after the accident," Narwal added.
The police was conducting blood test of the accused driver to know whether he was inebriated at the time of the incident.
The victims appear to be daily wagers, the police said. A case has been registered at the Kashmere Gate Police Station and investigation is on.