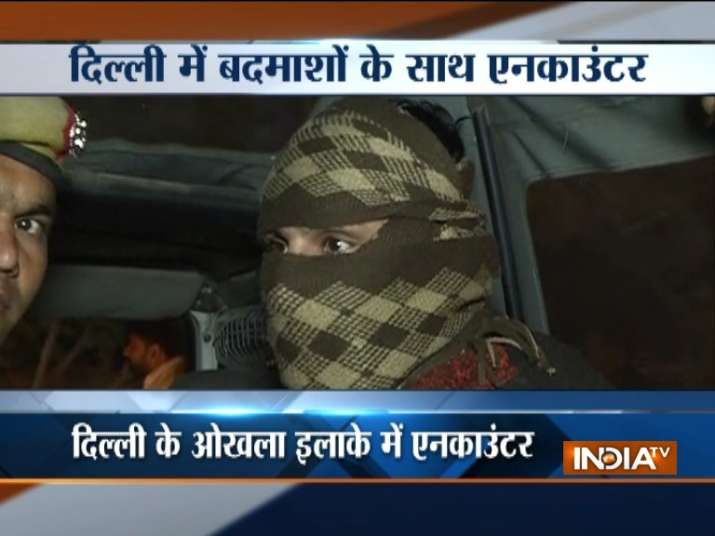 In an early morning operation, Delhi Police on Monday nabbed notorious criminal Tanvir aka Munnavar from Okhla Mandi area in South Delhi. Tanvir was wanted for opening fire at police in Prahaladpur area in 2016. 
He is also accused of killing two boys in Delhi's Barhmpuri and Vijayapark areas in 2017. Both the killings were recorded on CCTV footage. 
Tanvir was also wanted in a murder case in Uttar Pradesh's Badayun. 
The notorious criminal was caught after the Delhi Police swiftly acted on a tip-off on his whereabouts this morning. 
Police had been waiting for Tanvir with heavy preparations near Okhla Mandi. When he got there he crashed into police barricading and started firing. Police retaliated. 
Policemen Inspector Rajendra and Sub-Inspector Pravesh Kasna were hit with two bullets, but bulletproof jackets saved their lives. 
According to police sources, Tanvir aka Munnavar belongs to Chhaini gang and carried a reward of Rs 70,000. Several members of this gang have been arrested after 2017 double murder, but he had managed to give police a slip till today.