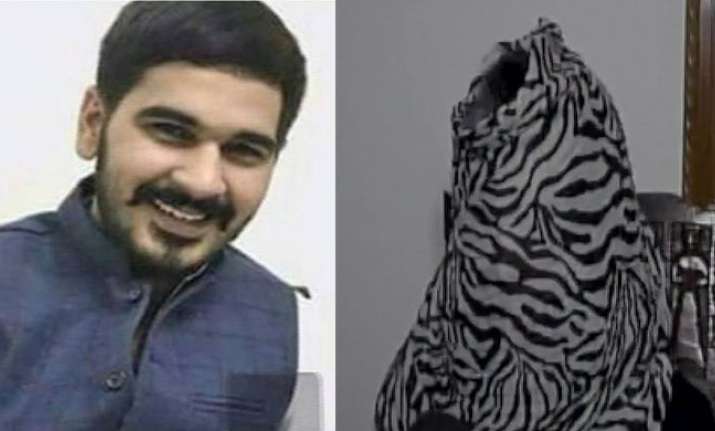 Facing criticism over the investigation into the alleged stalking of an IAS officer's daughter in Chandigarh by Haryana BJP chief Subhash Barala's son Vikas Barala and his friend last Friday, the Chandigarh Police late on Monday night said that they have obtained that they obtained a CCTV footage which shows the "victim being chased by the accused". 
"We have procured footage establishing that the victim was being chased by accused in a Tata Safari. I cannot divulge the source of footage… these are either the police's CCTV cameras or those privately installed," DGP Tejinder Singh Luthra said.
The CCTV footage shows Varnika Kundu, the victim woman, driving on the road in a black car and Vikas Barala chasing her in his black Tata Safari car. 
The development came hours after the police faced criticism earlier in the day after there were no CCTV footage of the incident.
Deputy Superintendent of Police Satish Kumar had  told the media that they tried to get CCTV footage from nine CCTV cameras along the route, from Sector 7 to Housing Board traffic light point, but all were found to be "non-functional".
Meanwhile, facing accusations by the opposition for "shielding" the state BJP chief's son in the incident, the Centre asked for a report of the incident from the Chandigarh administration. 
Congress leader Randeep Singh Surjewala cornered Prime Minister Narendra Modi over the incident and accused the BJP pressurizing Chandigarh administration to protect Subhash Barala's son Vikas.
Speaking to ANI, Congress leader Randeep Singh Surjewala said that the BJP is hatching a conspiracy to shield the Haryana state chief's son, who harassed and stalked an IAS officer's daughter in an alleged inebriated state in Chandigarh.
"This is extremely clear that BJP is pressurizing Chandigarh administration and hatching conspiracy to protect the son of its political leader. May we ask on behalf of people of India if drunken youth, goons chase a girl for seven kilometers, attempt to block her car and forcibly open the door and try to enter the car, is it not the case of abduction and outraging the modest of a woman? Why have these offences not been lodged? The Prime Minister and chief minister must answer these questions to the people of country," Surjewala said. 
Vikas Barala, the 23-year-old son of Haryana BJP chief was arrested along with his friend Ashish Kumar (27) for allegedly stalking a girl late on Friday night. The incident had come to light when the woman, around 28 years of age, called up the police on Friday night, complaining that two youth were chasing her along a stretch of over five kilometre from Chandigarh right up to a point in the Union Territory, which is adjoining Haryana's border. 
Both the accused were released later on bail as they were booked under bailable sections of the IPC and the Motor Vehicles Act.