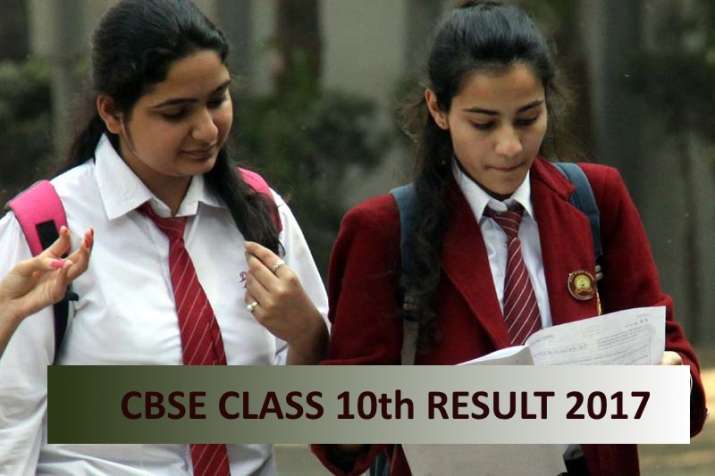 The Central Board for Secondary Examinations (CBSE) declared the Class 10th 2017 results on Saturday at 1 pm on its official website Cbse.nic.in. Once the results are declared, many students face problems and are left clueless and confused about the streams they must select. Different parameters must be thought over to select the right stream for your Senior Secondary education. The foremost criterion is to select a stream which is your strength and one must only select a stream that he/she gets connected with.
The three streams which students can choose after CBSE Class 10th Board Results:
Science: This field is related to Medical studies and Engineering, with subjects like Physics, Chemistry and Biology.
Commerce: This stream is related to trade, commerce, business and financial marketing. If you have a strong mathematics and financial abilities, Commerce is best for you.
Humanities/Arts: This stream is the widest of all, and is related to education in subjects like History, Geography, Political Science, Psychology, Sociology, languages, Anthropology, Human Resources, journalism etc.
Students are often unaware of the fact that 10th is the initial and crucial stage of building a career. Taking any decision with a puzzled mind may lead you to select a wrong stream, thereby opening the door to untoward consequences in the long-term.
There is no 'best stream' after 10th. All the streams offer good subjects and offer various opportunities to enter into very good careers and opt for good courses after 12th.
There is not much merit in choosing a particular stream (like science) if you ultimately plan to take up career that naturally belongs to other stream. It has been often noticed that students start hating the subjects they chose after a while or quit their subject midway or start feeling frustrated about the wrong move or decision.
How to choose the right stream after CBSE 10th Result 2017, some steps of guidance from the experts:
1.Roles of students:
Self-awareness: This involves identifying your interest and understanding your aptitudes and skills. Analysing at their own end is essential while taking a decision. An example is given below to understand the scenario. Do I really like Maths? (to identify the interest); Am I good at Maths? (to judge the skills) and  Can I be good in Maths if I get all coaching and guidance? (ability to reach the required skill)
Discussion with your seniors/parents/teachers: Sometimes students take wrong decisions due to lack of knowledge. So, guidance from experts and experienced people always matters. On many occasions, students ignore their passion and follow parent's decision. So, a healthy discussion with parents and conveying about own real happiness should not be missed out during this phase.
Visit a career counsellor: For more clarification, a student can visit some career counsellor who will conduct tests which have been scientifically designed and formulated and help the student to know the right stream after 10th class. Attending career guidance, seminars, educational fairs would also be a good idea to explore career choices and to help a student plan his/her next step.
Decision making and taking action: This is the final stage of choosing a stream. Choosing the right stream makes a significant improvement in one's career path hence get inputs from people and various sources but take your own decision. There is no good and bad stream and a lot of opportunities are there in every field. One just needs to put all his/her efforts to make a successful career. Choose wisely and all the best.
2.The role of parents: Parents have a crucial role in forming student's career. Parents should help in the exploration of the right career option for their children. However, they should not impose their decision on children while choosing stream and should encourage their kids to follow their own dream. Positive parenting like giving valuable advice and support help children to grow in an area of his interest and abilities.
If you are good at what you do, money automatically chases you. That is more so in today's economy where our country is progressing rapidly, opportunities are plentiful, and demand for competent professionals exists in every field.
(Also Read: Don't Just Google, Bing Your CBSE Class 10 Board Results)