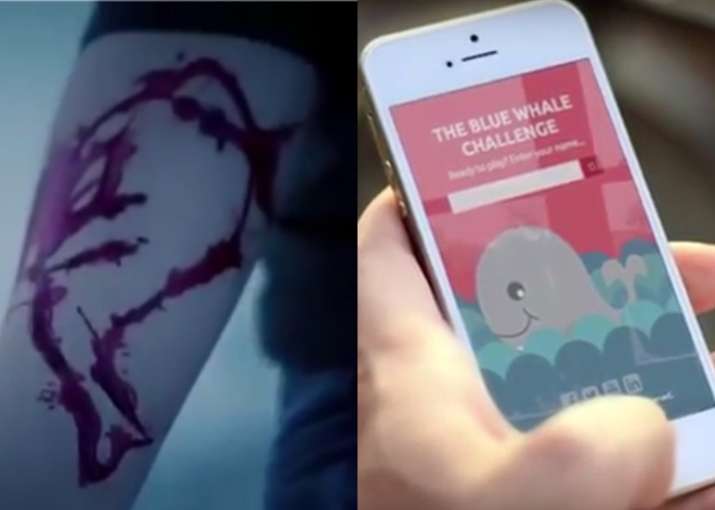 The deadly online Blue Whale continues to haunt the tech-savvy youth in India as a 19-year-old boy allegedly hung himself at his home in Tamil Nadu's Madurai on Wednesday while completing the last challenge of the game.
This is the first death reported in the state due to the Blue Whale challenge which has claimed many young lives in the country and around the world. 
Vignesh, a second year B. Com student in the Mannar Thirumalai Naicker College, was found hanging at around 4:15 pm yesterday.
Police confirmed the image of a whale carved on Vignesh's left forearm with a blade and the words "Blue Whale" were written underneath. 
They also recovered a note from the spot which said, "Blue Whale - This is not a game but danger. Once you enter, you can never exit".

 

Vignesh's friends reportedly told the police that he was spending more time than usual on his phone – the only clue which indicates that Vignesh was engaged in the deadly game.

 

Earlier this week, the Blue Whale claimed another life in Uttar Pradesh's Hamirpur district. The Class 6 student had his father's phone in his hand in which the game, that directs the player to commit suicide after 50 challenges, was on when the body was taken down.
To tackle the menace of the lethal online game, the government has directed internet majors Google, Facebook, Whatsapp, Instagram, Microsoft and Yahoo to immediately remove the links of Blue Whale Challenge. 
"Instances of children committing suicide while Blue Whale Challenge have been reported in India...You are hereby requested to ensure that any such link of this deadly game in its own name or similar game is immediately removed from your platform," the ministry of electronics and IT(Meity) said in a letter dated August 11 to the internet majors.