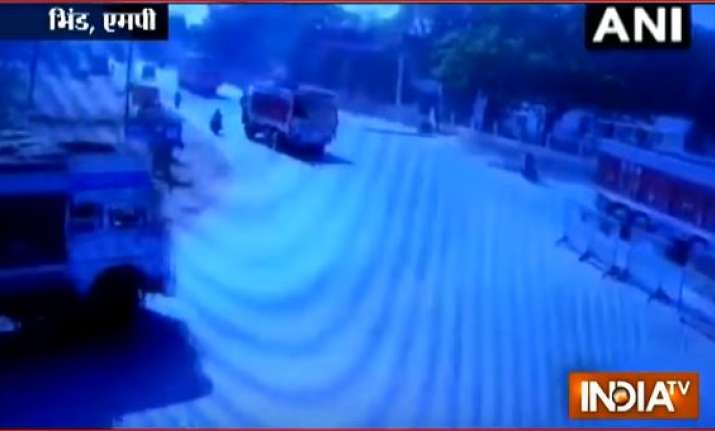 A journalist was mowed down by a speeding truck in Bhind of Madhya Pradesh today. It is alleged that Sandeep Sharma, the victim, was murdered by the sand mafia of the region. The members of the sand mafia were infuriated over the Journalist's stories against them. 
A CCTV footage of the incident has surfaced that clearly shows how a speeding truck deliberately rams into the bike that the journalist was riding. 
It is believed that Sandeep Sharma, who worked for a TV channel, had conducted a sting operation against the sand mafia of the area in which a policeman was also seen as working for the sand mafia.
According to reports, the sting operation was to be aired in a few days and it infuriated the sand mafia which had threatened the journalist with dire consequences. 
It is also believed that the police officer, caught in the sting, had also threatened the journalist after which Sandeep spoke to the SP of the area giving him details of the events. 
The matter is being further investigated by the police. 
Watch Video: Journalist crushed to death by sand maafia's truck in Bhind