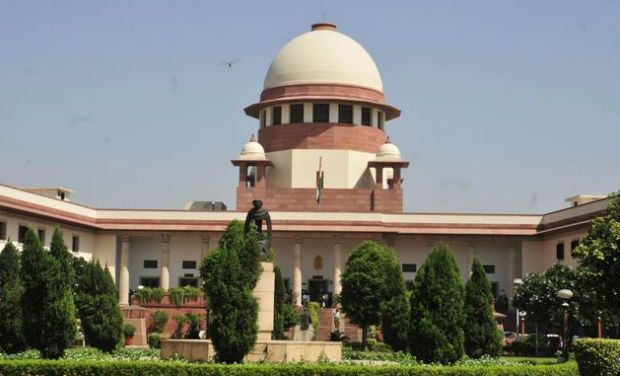 The multi-city raids and subsequent arrests of several prominent activists by Pune Police which claimed that they were involved in the Bhima Koregaon violence has stirred a massive outrage across the country. The Opposition has described the action against these 'urban Naxals' as 'virtual declaration of emergency'.
The Pune police on Tuesday (August 28) raided homes of prominent Left-wing activists in several states and arrested at least five of them - poet Varavara Rao in Hyderabad, activists Vernon Gonzalves and Arun Ferreira in Mumbai, trade unionist and lawyer Sudha Bhardwaj in Faridabad and Chhattisgarh and civil liberties activist Gautam Navalakha in Delhi.
The raids were carried out as part of a probe into the violence between Dalit and the upper caste groups at Koregaon-Bhima village near Pune after an event called Elgar Parishad on December 31 last year. 
Soon after Sudha Bhardwaj was taken into custody, her lawyers alleged that Pune Police defied the order of the Punjab and Haryana High Court barring her arrest till August 30. The  drama over Bhardwaj's cutody continued till midnight and ended only after she was granted  granted house arrest by a magistrate, who also asked the  Pune Police to comply with the high court's order.  
As It Happened:
05:27 pm: It's not right to demoralise police. Bhima Koregaon violence was serious blow to our nation and constitution. Plot of igniting caste tensions is out in open now and police are taking action. Courts are there and if they think they are innocent, then they can seek bail: Hansraj Ahir, MoS Home
05:17 pm: Updates from Delhi HC hearing in the matter: In view of information regarding SC order in 5 activists' matter, HC to hear it tomorrow after getting copy of top court's decision. 
05:12 pm: SC hearing on PIL: Justice Chandrachud observed that arrests of such eminent citizens shows that the government has acted against dissent, the government will now have give their justification in next hearing on Sept 6: Prashant Bhushan
05:08 pm: SC hearing on PIL: Senior SC lawyers, including Abhishek Manu Singhvi, Prashant Bhushan, Dhushyant Dhave, Rajeev Dhawan, Indira Jai Singh and others, in court presenting the case for human rights activists
05:06 pm: SC hearing on PIL: Supreme Court directs to keep the five accused under house arrest till September 5.
05:05 pm: SC hearing on PIL: Supreme Court refuses police remand for five arrested accused. 
04:59 pm: SC hearing on PIL: Supreme Court observes, 'dissent is the safety valve of democracy. If dissent is not allowed then the pressure cooker may burst'. 
04:55 pm: Hearing in Gautam Navlakha case: Supreme Court issues notice to the Maharashtra Government and other parties and seeks their replies by September 5. 
04:54 pm: Hearing in Gautam Navlakha case in Supreme Court: Rajeev Dhawan, appearing for one of the petitioners says, "the arrest was done randomly, and is illegal and arbitrary". 
04:54 pm: SC hearing on PIL: SC asks who among the arrested five had filed a petition in high court
04:53 pm: SC hearing on PIL: You cannot anyone is is disagreement with you, this is a serious matter: Singhvi tells SC during on-going hearing
04:50 pm: SC hearing on PIL: Supreme Court resumes hearing on the pleas filed by Romilla Thapar and Abhishek Manu ISnghvi against the arrest of rights activists.
04:16 pm: Updates from Delhi HC hearing in the matter: HC says it will examine legality of Maharashtra police action and transit remand order. 
04:16 pm: Updates from Delhi HC hearing in the matter: Without translated documents, how could the magisterial court have applied its mind to issue transit remand order, asks HC.
04:07 pm: Updates from Delhi HC hearing in the matter: When can you give the documents, HC asks Maha police; says it is question of a person's liberty.
04:06 pm: Updates from Delhi HC hearing in the matter: Why documents carrying grounds of arrest not translated from Marathi and not given to Navlakha, Delhi HC asks Maha police. 
1:00 pm: Spreading awareness about their ideology through literature content related to soft Naxalism. Mobilizing funds for the same to conduct lectures, talks, seminars in urban areas or top universities and to create, print and distribute required soft naxal literature.
12:20 pm: The arrested activists were tasked provide legal assistance to Naxals across the country including Maharashtra, Delhi, MP, Jharkhand and Chhatisgarh. They were identifying the like minded lawyers or creating/brainwashing other lawyers to bring them on the same page for this cause.
12:10 pm: Sources in Pune Police said the investigation so far has revealed that the arrested accused were given specific tasks and different responsibilities.
11:15 am:  The petition against the arrest of the activists was mentioned before a five-judge bench headed by Chief Justice Dipak Misra which agreed to give an urgent hearing today itself at 3:45 pm. 
11:10 am: Historian Romila Thapar, senior lawyers Prashant Bhushan, Abhishek Manu Singhvi and other activists move the Supreme Court against the arrest of five rights activists by the Pune Police for suspected Maoist links. 
RSS only NGO in 'new India': Rahul Gandhi
Taking a dig at the Modi government over the raids and arrests of activists, Congress president Rahul Gandhi said there was place for only one NGO in "the new India" and it was the RSS (Rashtriya Swayamsevak Sangh). "Shut down all other NGOs. Jail all activists and shoot those that complain," he tweeted.
There is only place for one NGO in India and it's called the RSS. Shut down all other NGOs. Jail all activists and shoot those that complain.

Welcome to the new India. #BhimaKoregaon

— Rahul Gandhi (@RahulGandhi) August 28, 2018
Historian Ramachandra Guha called the action "absolutely chilling" and demanded the Supreme Court's intervention to stop this "persecution and harassment" of independent voices.
"Sudha Bharadwaj is as far from violence and illegality as Amit Shah is close to those things," tweeted Guha, adding if Mahatma Gandhi was alive, he would have defended Bharadwaj.
"As a biographer of Gandhi, I have no doubt that if the Mahatma was alive today, he would don his lawyer's robes and defend Sudha Bharadwaj in court; that is assuming the Modi Sarkar hadn't yet detained and arrested him too," Guha said.
CPI(M) leader Prakash Karat called it "a brazen attack on democratic rights" and demanded immediate release of the activists.
In a video message, CPI national secretary K Narayana said, "We strongly condemn the arrest of well-known Left intellectual Vara Vara Rao... Ever since the Modi government has come into power, they are trying to kill intellectuals."
Plot to kill PM Modi, Rajnath Singh, Amit Shah
Security officials in Delhi said two letters, purportedly exchanged by Maoist leaders indicating plans to assassinate Prime Minister Narendra Modi, BJP President Amit Shah and Home Minister Rajnath Singh, led to the police action.
WATCH: Opposition slams govt over arrests of Left activists 
(With inputs from PTI)