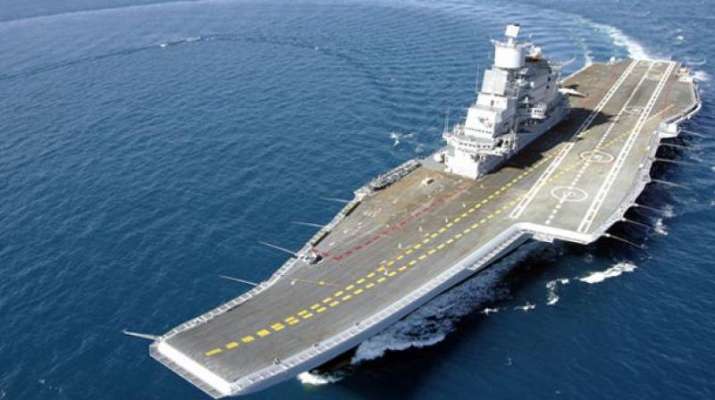 Since India's lone aircraft carrier INS Vikramaditya is undergoing maintenance refit, the country will be without a single operational aircraft for next eight months.
According to a report published in Times of India, the CAG report tabled in parliament yesterday says that  44,570-tonne INS Vikramaditya will be the only aircraft carrier available to Indian Navy for next 6-7 years as the much-delayed 40,000-tonne indigenous aircraft carrier, INS Vikrant, will be ready only by 2023.
The timeline of 2023 has been confirmed by the Cochin Shipyard which is manufacturing INS Vikrant.
Indian Navy has been demanding three aircraft carriers for a long time, one each for the western and eastern sea-boards with the third being under refit at any given time.
However, the CAG report points out that India will have to wait till 2023 for having even two operational aircraft carriers.  
The CAG report further says that the MiG-29K fleet is riddled with problems due to defects in the fighter airframes and other issues. The report terms the serviceability or operational availability of MiG-29K fleet as pathetic - ranging from just 15.93 per cent to 37.63 per cent.