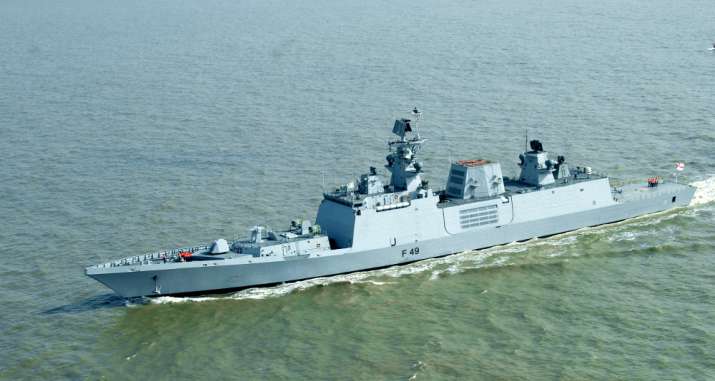 New Delhi: Three Indian naval ships have been sent to Malaysia as part of a deployment of the Eastern fleet to South China Sea and western pacific.
The three Indian ships are - INS Sahyadri, INS Shakti and INS Kirch
The deployment becomes significant as these ships are also likely to conduct exercises with Royal Malaysian Navy.
The move comes barely a few days after The Hague based international tribune rejected Chinese claims over disputed areas in South China Sea.
Rear Admiral S V Bhokare, Flag Officer Commanding Eastern Fleet, is leading the Indian Navy's expedition to Kelang, Malaysia.
"Three Indian Naval Ships have arrived at Kelang on Friday morning on a four day visit as part of a deployment of the Eastern Fleet to the South China Sea and Western Pacific. The visiting ships are also likely to conduct exercises with the Royal Malaysian Navy aimed at enhancing interoperability in communication as well as Search and Rescue procedures, post departure from Kelang," a statement issued by India's Ministry of Defense said.
 
India also aims to strengthen defence ties with Malaysia and the sale of supersonic Brahmos missile reportedly tops the agenda. Naval version of Vrahmos missiles are already serving the Indian Navy.
The Ministry of Defense has added that the current visit of Indian Naval ships will further strengthen the bonds of friendship between India and Malaysia and contribute to security and stability in the region.
The last visit by an Indian naval ship to Malaysia was in May 2015, when Saryu berthed at Penang.