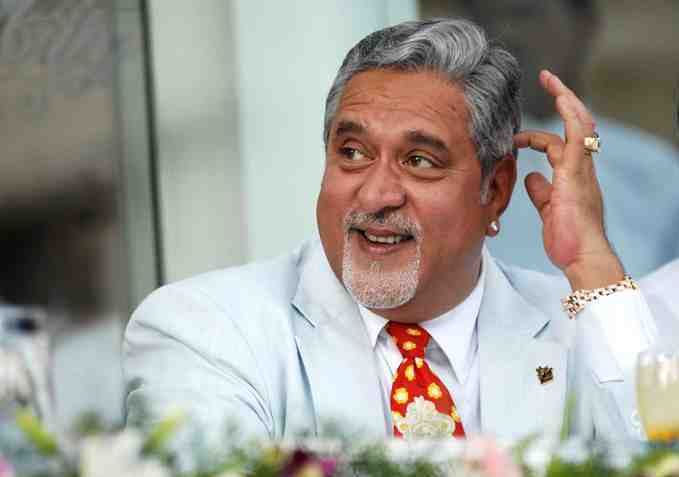 Robert Vadra today shot back at fugitive industrialist Vijay Mallya over the latter's attempts to draw parallels between the two citing 'political vendetta'.
Appearing before a UK court in relation to India's request to extradite him in a money laundering case, Mallya said he was a 'political victim' like Vadra and Himachal Pradesh Chief Minister Virbhadra Singh.
In a statement before the court defending his extradition, Mallya cited media reports quoting Congress members as alleging that the Centre was targeting Vadra and Singh as part of political vendetta.
Robert Vadra, the influential son-in-law of Congress president Sonia Gandhi, today took to Twitter to respond to the controversial businessman, advising him to stay clear of drawing any parallels.
"I'm a political victim; I never misused my position and have full faith in our judicial system. I never ran away with anyone's money from India," Vadra wrote seeking to distance himself from Mallya.
In a word of advice to the beleaguered liquor baron, Vadra said that he should return to India and face the law. "Return to India, face all legal charges, clear dues," Vadra said, adding that Mallya should refrain from associating with him in any manner.
"Please avoid using my name, I don't wish to be associated with u in any matter," Vadra wrote.
Wanted for loan defaults amounting to nearly Rs 9,000 crore, Mallya fled India to the safe confines of UK in March 2016.
In response to Mallya's statement on Tuesday, the Enforcement Directorate asserted that Mallya was trying to divert attention instead of discussing the case on merit.
The ED and the CBI have submitted documents to establish that Mallya defrauded banks with the help of forged documents. Mallya has said there was no diversion of funds and all the money was used for legitimate business activities.
Two money laundering cases against Mallya involve a Rs 900 crore loan from IDBI Bank, and a Rs 9,400 crore loan given by an SBI-led 17-bank consortium.
A UK court has fixed his extradition trial for eight days starting December 4, the day his bail ends.