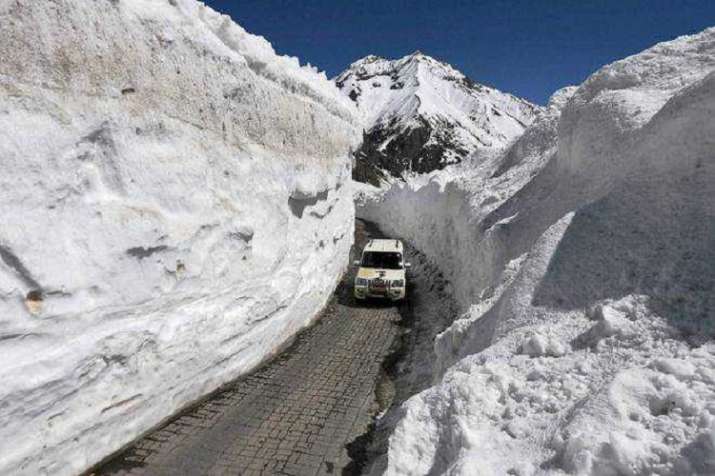 Prime Minister Narendra Modi will lay the foundation for the Zojila Tunnel during his one-day visit to Jammu and Kashmir.This will be India's longest road tunnel and Asia's longest bi-directional tunnel. The construction of this tunnel will provide all-weather connectivity between Srinagar, Kargil, and Leh. It will cut down the time taken to cross the Zojila pass from the present three and half hours to just 15 minutes.
Here's all you need to know about the ambitious project:
# The Zojila tunnel will be the longest bi-directional tunnel in Asia. Its construction period will be seven years because of a very difficult terrain where in some areas temperature dips to minus 45 degree celsius. The tunnel shall be an engineering marvel as first of its kind in such a geographical area.
# The tunnel will reduce the travel time between Srinagar and Leh drastically. It also aims to provide safe, fast and cheap connectivity.
# The project will provide all-weather connectivity to the region. The project has strategic and socio-economic importance and shall be an instrument for the development of the economically backward districts in Jammu and Kashmir.
# The civil construction cost of the project is Rs 4,899.42 crore. The total capital cost of the project is Rs 6,808.69 crore. It includes the cost towards land acquisition, resettlement and rehabilitation and other pre-construction activities as well as maintenance and operation cost of the tunnel for four years.
# The project aims at the construction of 14.15 km long two-lane bi-directional single tube tunnel with a parallel 14.2 km long egress tunnel excluding approaches between Baltal and Minamarg in the state.
# The project will be implemented by the Ministry of Road Transport and Highways (MoRT&H) through the National Highways and Infrastructure Development Corporation Limited (NHIDCL).
# The project will further increase the employment potential for the local labourers for the project activities. On its completion, it will lead to an enormous boost in employment as local businesses get linked to National market and the beautiful region is able to receive round the year tourist traffic.