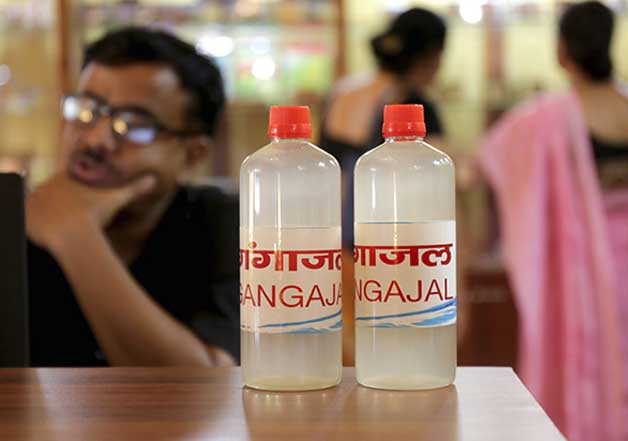 In some good news for Non Resident Indian (NRIs), India Post is planning to start overseas delivery of 'Gangajal' so that they could feel more close to the homeland.
After the scheme was launched domestically in July this year, around 100,000 bottled Gangajal have been dispatched online across the country through India Post e-commerce platform and offline through head post offices as well as circle post offices.
Enthused by the success of the scheme, the government is now holding discussions with customs department of various countries so that it becomes available to NRIs.
"The response has been tremendous. There's so much demand for bottled Gangajal from south India as well as NRIs. We will soon start delivering abroad. We are in discussions with customs department of various countries," said a senior official from the ministry of communications and information technology requesting anonymity to vccircle.com.
Gangajal bottled at Gangotri and Rishikesh are presently available for sale. The employees of the department, mainly from the Uttarakhand region, have been involved for collecting, dispatching as well as delivering bottled Gangajal. Bottles are packed in 200ml and 500ml size. While Gangajal from Rishikesh cost Rs.15 for 200 ml and Rs.22 for 500ml, water sourced from Gangotri cost Rs.25 for 200ml and Rs.35 for 500ml.
The department is using its vast network spread across the country to deliver Gangajal and other e-commerce parcels. E-commerce has come as a boon for India Post which was earlier struggling to find its relevance after the onset of technology and competition.
(With PTI inputs)