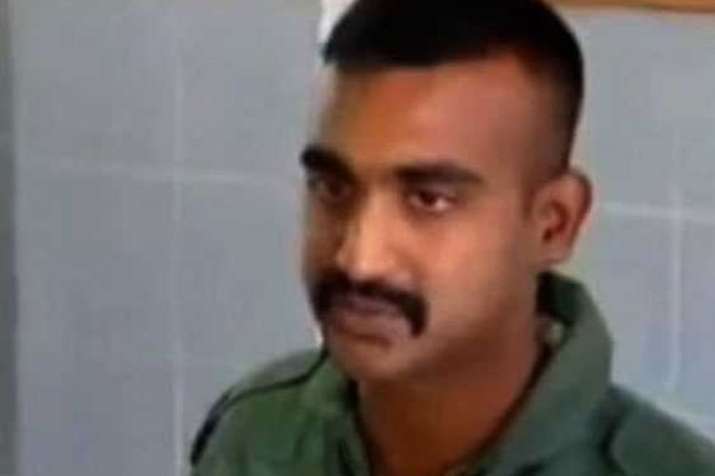 It may have been after midnight when the Chennai-Delhi flight came to a stop at the tarmac but there was no scramble to get bags from the overhead bin or rush towards the exit because all eyes were focused on one couple -- the parents of IAF pilot Abhinandan Varthaman.
Air Marshal (retd) S Varthaman and Dr Shobha Varthaman were given a standing ovation as passengers made way for them in the early hours of Friday, ensuring that they couple gets off first.
Pakistan Prime Minister Imran Khan announced on Thursday that the captured IAF pilot will be freed on Friday after New Delhi sought his unconditional, immediate and unharmed release. 
Calling it a "peace gesture", in what is being seen as a diplomatic victory for India,  Khan told a joint session of the Pakistan National Assembly that the India-Pakistan situation should not "get out of hand" or otherwise Islamabad "will have to retaliate". 
In photos and videos shared by passengers on social media platforms, the couple, who came to Delhi on their way to Amritsar to bring their son home, can be seen acknowledging the clapping, cheers and thank yous with nods of their heads.
The plane landed at the Delhi airport about an hour after midnight. 
The couple left for Amritsar soon after landing in Delhi. They are all set to receive their son most likely at the Wagah border.
Tamil Nadu: A special thanks giving prayer was organised today by state Home Guards at Kalikambal Temple in Chennai ahead of Wing Commander #AbhinandanVarthaman's release by Pakistan. pic.twitter.com/Dz3F24vaxn

— ANI (@ANI) March 1, 2019
Do send in your congratulatory messages for Abhinandan on social media using #BharatKaAbhinandan.