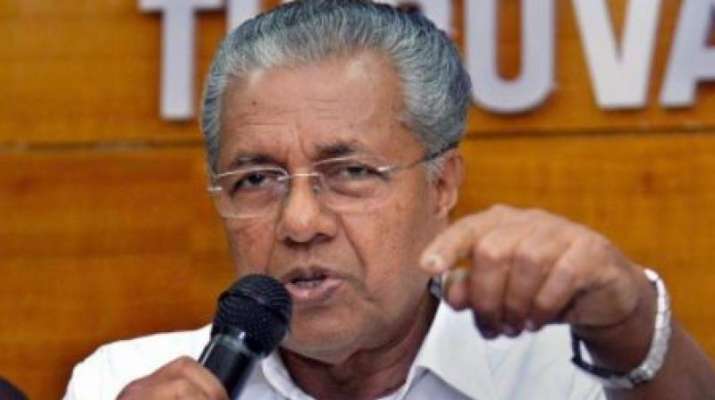 Chief Minister of Kerala Pinarayi Vjayan on Thursday said, flood disaster has claimed 483 lives and the estimated value of destruction is more than the annual outlay of the state.
Although flood water has receded from almost all parts of the state, 14 people still remained missing Vijayan said, at a special one-day session of the Assembly summoned to discuss the disaster.
He added that at the height of the floods, there were 14.50 lakh people in more than 3,000 relief camps.
[YOU MAY ALSO LIKE TO READ] Bihar: NDA finalises seat-sharing formula for 2019 Lok Sabha polls, BJP may contest 20 seats, JDU 12
"The latest figure is -- there are 59,296 people in 305 relief camps. A total of 57,000 hectares of agriculture crops have been destroyed. An approximate estimate of the loss is more than the annual outlay of our state," he said, reported news agency IANS.
IMD gave out adequate warnings regarding the rains but the unprecedented showers led to a deluge, he said. 
From August 9 to 15, the predicted rains were 98.5 mm but the state got 352.2 mm, CM said.
However, hitting out at the state government, Congress legislator V.D. Sateeshan said, it was a man-made tragedy due to the faulty handling of the dam water management.
Thomas Chandy, a former minister who represents Kuttanadu in Alappuzha, one of the worst hit districts, asked Vijayan to release the Rs 10,000 that the government had promised as interim relief to every family without delay, news agency further reported.