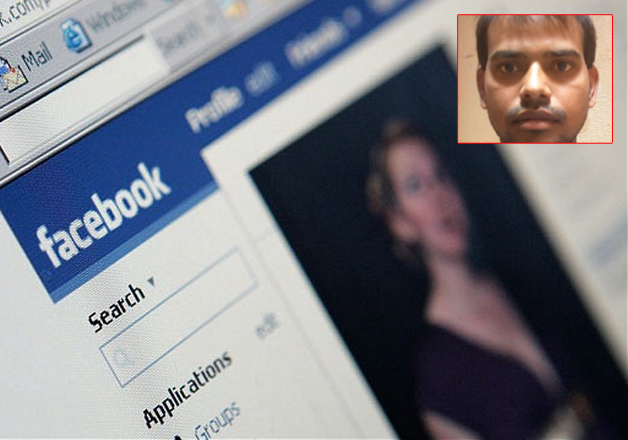 Delhi Police has arrested a 24-year-old youth from the northwest area of the city for allegedly opening 'fake' Facebook profiles of girls and blackmailing them.
According to police, the accused, identified as Akhilesh, was arrested from his house in Bakkarwala on August 22. Contact details of 100 girls were also recovered from him.
A case was registered by a woman at Maurya Enclave police station alleging that her minor daughter was being harassed on Facebook messenger by an unknown person who had also created an obscene profile in her daughter's name.
During investigation police traced the accused and arrested him, said the officer.

 

"Akhilesh was arrested on August 22 from JJ Colony area of north-west Delhi after a complaint against him by a minor girl's father for threatening and blackmailing her," Vijay Singh, Deputy Commissioner of Police (North-West), said.
During interrogation he admitted creating a fake Facebook profile in a girl's name and sending friend requests to girls posing as a common friend.
Akhilesh, police said, before creating fake profiles used to scan the profiles of girls and gather information about their common friends. After his friend request was accepted by girls, he extracted personal details like address and mobile number by chatting.
Also, the accused used to invite girls to meet him. Those who rejected his offer, he would post obscene materials on their fake profiles.
"He created fake profiles of girls and then sent friend requests randomly to other girls. Once they accepted his friend request, the accused exchanged mobile numbers and personal information. If he could not meet a girl or his friendship request was not accepted, he created her fake Facebook profile or page and posted her picture and mobile number with obscene comments or title to defame and malign her," Singh said.
The accused had been involved in the offence for the last one-and-a-half years and had created fake IDs using different email addresses of over a hundred girls.
Akhilesh was booked under Sections 354-D (stalking), 509 (word, gesture or act intended to insult the modesty of a woman), 506 (criminal intimidation) of the Indian Penal Code and Section 12 of the POCSO (Protection of Children from Sexual Offences) Act.