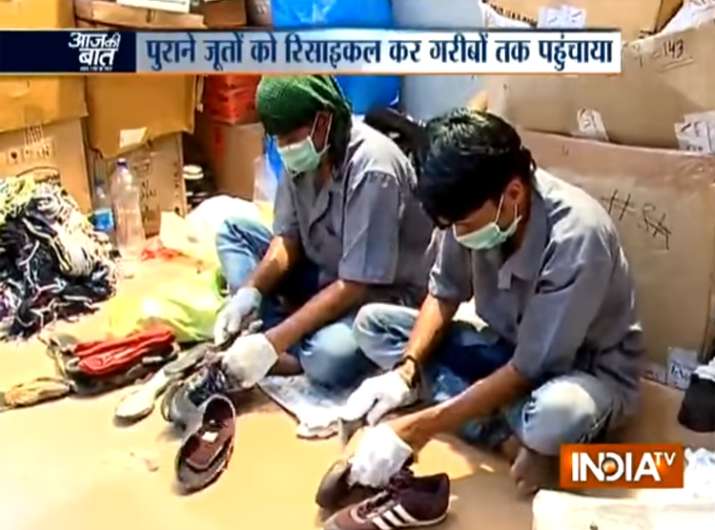 In a reprieve for children who cannot afford to own a pair of shoes and slippers for themselves, a Mumbai-based company has come up with an initiative under which it refurbishes old footwear into new and then supplies them to the children.
Greensole was set up in 2013 by two athletes, Shriyans Bhandari and Ramesh Dhami.
Speaking to India TV, Bhandari said that they decided to refurbish discarded footwear, turning them into something trendy and supply them to needy kids for free. 
"We started this in December 2013. Being an athlete, I used to throw away many shoes… later I thought to recycle such rejected items and supply them to the needy ones. I and Ramesh started doing research and we successfully managed to do this," he said, adding that 'many people die every year because they can't afford to by footwears'. 
According to available data, the company has so far distributed more than 50,000 pair of shoes among needy children. The company, Bhandari said, aims to distribute more than one lakh footwears by 2017 end.
The company has also invited praise from world leaders like former Tata Group chairman Ratan Tata and former US President Barack Obama.
According to a report by the WHO, more than 35 crore pairs of shoes are discarded every year and around 150 crore people suffer from diseases due to their inability to afford proper footwear.