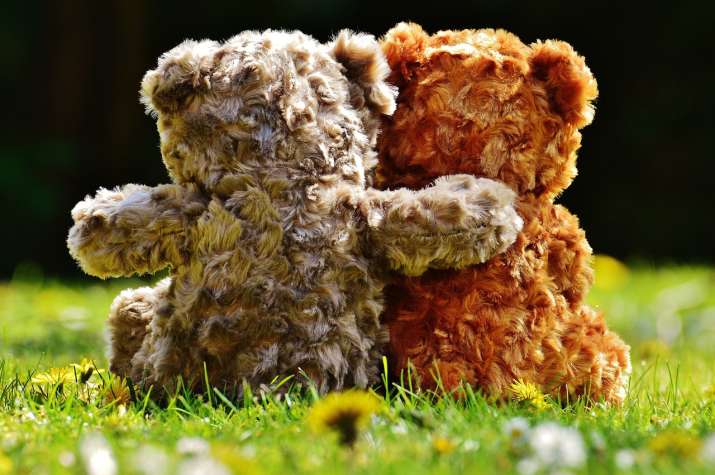 Friendship Day is gearing near. It is celebrated every year on the first Sunday of the August month. This year, it falls on August 5. The day has been specially designated to celebrate the bond of friendship. On Friendship Day, people make their friends feel special by planning a day out with them, pampering them and telling them how much they mean to them. This friendship day, let's try something different other than those cliché chocolates and Instagram posts. This time, treat them with some more special.
There are friends and then, there are best friends Such friends are hard to come by , and If you have found one, then let them know how much you care for them by pampering them with all that they deserve.
Let their shoe do all the talking: If your friend has the soft corner for those comfy and trendy looking canvas shoes and fancies flaunting their footwear collection, we just got the right option for you. You can spoil them further by gifting customized canvas shoes where in you can print anything imaginable on the canvas shoes. To make it more special for them, you can also customize the shoes with quotes that you both can relate to.
Help them unwind: While our best friends have always stood by us like a pillar whenever the chips were down, it's time that we make them feel pampered. Express your love and care for their well-being by gifting them with spa vouchers. Acknowledge their hard work and help them unwind by going for a spa and don't forget to tell them how important their well -being is to you.
Go the extra mile: Handmade gifts are the best way to make a person feel special as it showcases how much of effort you can make and go the extra mile in creating something very innovative and special. Bath bombs, handmade soap, DIY (Do It Yourself) accessories, or even their favorite meal- the options are unlimited here. While there are many things you can buy as a present, nothing can beat the joy of gifting something that you can pour your love into.
Bluetooth speakers: If your friend loves to hear music, a Bluetooth speaker is probably one of the most thoughtful gifts you can give them. These mini speakers that can be easily carried around in denim pockets and handbags are totally 'the thing' for your friend's love for music.  
(With IANS Inputs)