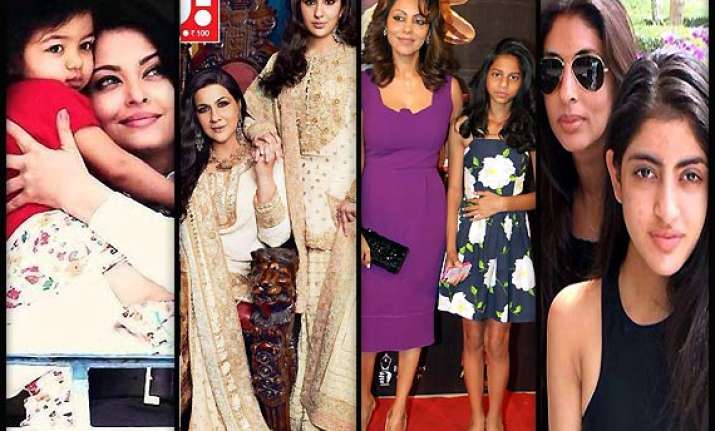 Their mothers created buzz each time they headed out at the red carpet and its turn for their daughters to hog the limelight.
Their daughters even before entering Bollywood/Hollywood have managed to create some of the biggest headlines banking on their families. Be it their birth, first glimpse, those secret lavish birthday celebrations, these daughters for sure have now become a known face to the Indian household.
Beti B or Aardhya was in news even before she turned 3 months inside her mother Aishwarya's womb while her cousin Navya Naveli, who belongs to Bollywood's two biggest clans Kapoors and Bachchans has always remained in news for her incessant posts on social networking sites.
Sara Khan has already been convinced enough by leading producers for their various upcoming projects, while baby North became the talk of Hollywood even before she turned from a fetus to baby.
All of them have been in the limelight for their own reasons but one thing is for sure that they do share equal global recognition like their parents.
Take a look at famous mother-daughter duo's who give each other a tough and healthy competition in terms of global recognition.