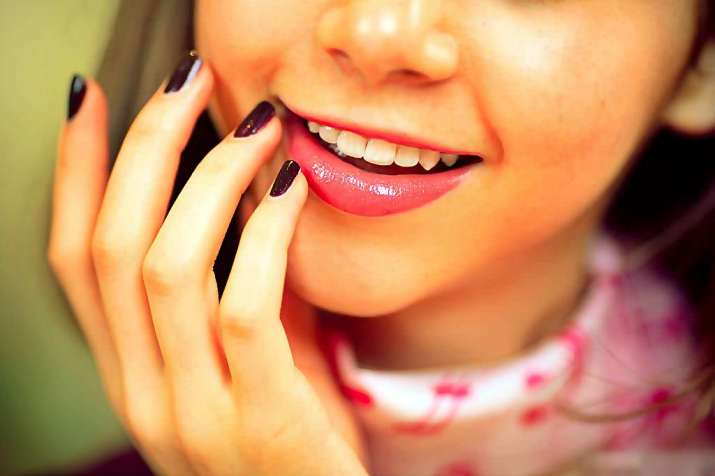 Winters are around the corner and while we are preparing to comfort ourselves with cosy clothing, our skin needs special attention as well during this weather.
Human skin, during winters tends to get dry and loose moisture. This is applicable for our lips too as the cold weather does take a toll on them too.
Besides dry and dull lips does hamper your personality as well. So it is essential to soft, moisturized healthy looking lips to get that perfect look.
Here we bring you 6 simple tips that will help you get those smooth and kissable lips even in winters:
* Drink water: We all know that drinking more water helps in retaining the glow of our skin as it needs hydration. The same thing applies for the lips too. One of the reasons of having dry lips in winters is that people tend to decrease their water intake in the cold weather. However, it is important to take necessary amount of water to retain the moisture in your lips.

 
* Stop biting you lips: Many of us have a habit of licking and biting our lips and this tendency increases when the lips are dry. However, this actually destroys the moisture of the lips and should be stopped immediately, Besides, one should not lick the lips frequently as the saliva proves counter-productive and dries away the lips more.
*Avoid vitamin B deficiency: Insufficient consumption of vitamin B not only affects your digestive system's functioning but it also affects the health of the lips. The lips and the corners of the mouth get cracked and deficiency of vitamin B can also cause ulcers in the mouth. Ensure enough intake of vitamin B to keep lips healthy during winters.
* Lip augmentation or hydration procedure: For people who have thin lips and desire a pronounced appearance, dermal fillers like Juvederm are very effective. When administered into the lips, the hyaluronic acid based fillers give volume to the lips, and give them more definition. The hydrophilic gel also promotes water retention and provides hydration to dry and chapped lips. The effect lasts up to six to nine months.
*Avoid smoking: Have you ever noticed that the smokers often have dark and dull lips? Well, yes, smoking not just has a harmful effect on your health but also destroy your lips as well. So if you are willing to get those smooth kissable lips, you will have to cut down you smoking caffeine addiction.

 
*Scrub: To keep the lips fresh and healthy, it can help to use a scrub on them occasionally. This will clear away the dead cells and make the lips more receptive to moisturising agents. You can use a mixture of sugar powder and olive oil or honey to gently scrub away dead cells.
(With IANS Inputs)