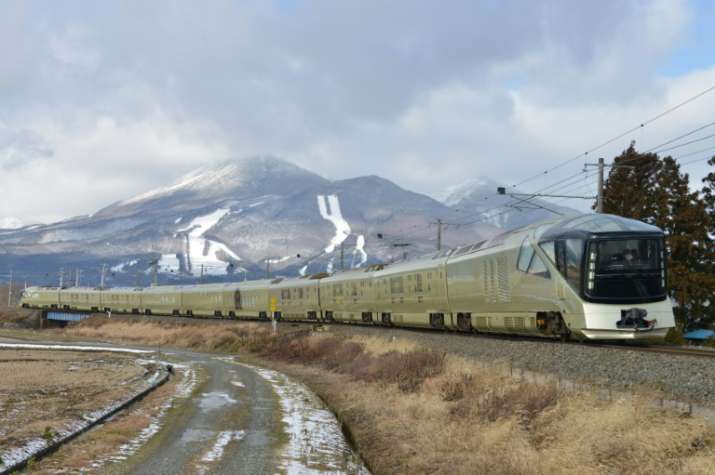 Michelin-starred chefs, solid cypress bathtubs and roaring fireplace; what else do you need to have a super-comfortable journey? In fact, more than a journey, it's an experience. 
In a country best known for its super-fast "Shinkansen" bullet trains, the emphasis in Japan's latest extravaganza on rails is on savouring the moment, with no expense spared to create the most luxurious travelling experience.The train runs from Tokyo to Hokkaido and back on a four day, three night trip.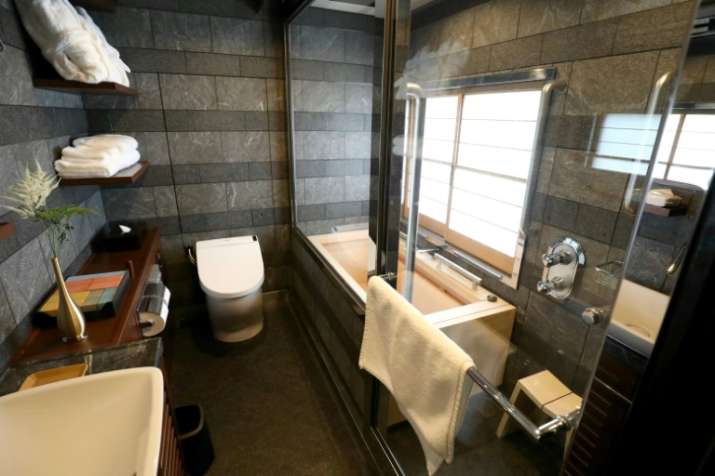 Why to go anywhere when you can have your bath on the train itself
A journey in this train can cost you up to $8,500 per person which is INR 545309. Are you willing to spend this much money? 
After dinner, why not unwind with the help of the pianist, who will provide a soundtrack to the countryside of Japan whizzing by the window on the Train Suite Shiki-Shima
​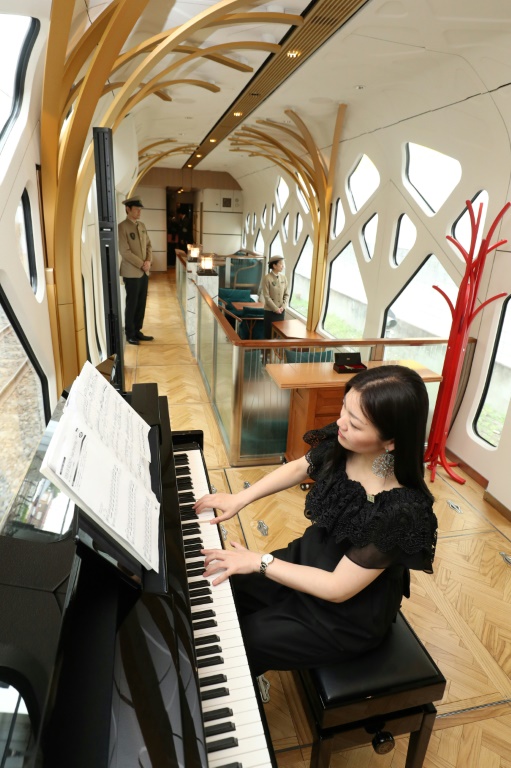 Untwine your senses with the soothing melodies of piano
​Ever wanted to have a bath, but need to get somewhere? The Train Suite Shiki-Shima has solved your problem -- if you've got $8,500 and want to go around northern Japan
And despite the hefty price tag, there is no shortage of customers -- tickets are booked out through to March next year.
The Shiki-Shima is not the first uber-luxurious train to hit the tracks in Japan, which seems to have a supply of discerning and moneyed travellers.
Tired of gazing at the Japanese countryside as it trundles past your window? How about a snooze in your own private suite aboard the Train Suite Shiki-Shima
​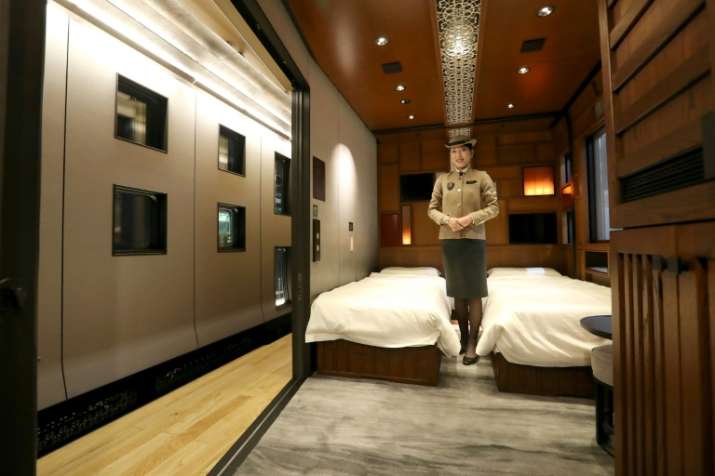 Have a snooze at your private suit at Shiki-Shima
​In 2013, Kyushu Railway unveiled its "Seven Stars" service with a piano and a bar, top-end dining and luxury suites, while West Japan Railway will launch the "Twilight Express Mizukaze" sleeper in June.
(With Inputs from AFP)