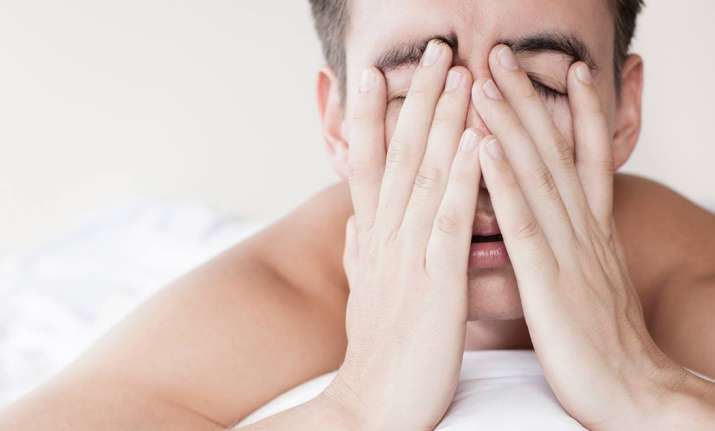 Do you suffer from sleep apnoea? Do you wake up from your sleep struggling to catch a breath? Don't worry. This new disposable diagnostic patch can effectively detect obstructive sleep apnoea of all severity levels and it might also help you to get a good night's sleep. Obstructive sleep apnoea is a serious sleep disorder which happens when the person's throat muscles relax suddenly blocking the airways during sleep. This causes the breathing to start and stop during sleep.
Most home sleep diagnostic devices are difficult for patients to use and are disruptive to patient's sleep.However, the new skin-adhesive diagnostic patch is light and weighs less than one ounce or about 28 grams.It records nasal pressure, blood oxygen saturation, pulse rate, respiratory effort, sleep time and body position, without affecting the sleep of the user, the researchers said.
Researchers analysing home usability of the device found that 38 out of 39 users were successful in activating the diagnostic patch and collecting at least four hours of sleep data while relying only on the instructions included with the device.
"This wearable home sleep monitor is very comfortable, easy to use and does not negatively affect sleep," said lead researcher Maria Merchant, CEO of Somnarus Inc -- a US-based a medical diagnostic company. 
For the study, published recently in the journal Sleep, the team analysed polysomnography -- test used to diagnose sleep disorders -- and patch recordings from 174 participants. Further, results show that the total rate of clinical agreement between the patch and standard in-lab polysomnography was 87.4 per cent with 95 per cent confidence interval of 81.4 per cent to 91.9 per cent. 
"Our study provided clinical validation of a new wearable device for diagnosing sleep apnea," Merchant added.
(With IANS Inputs)