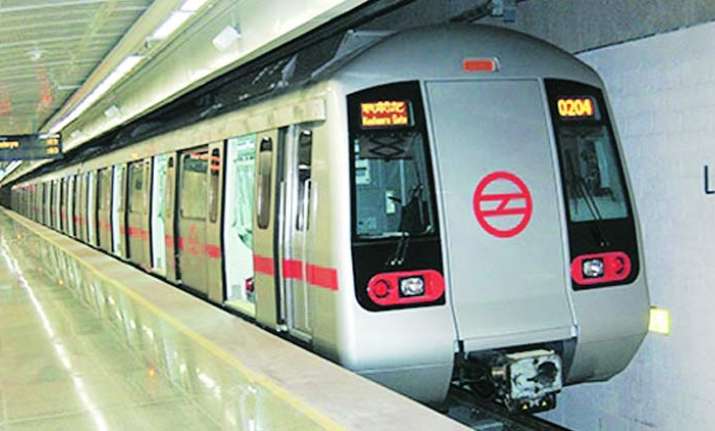 As the  DMRC is heading towards the completion of its Phase-3, the Delhi Metro is all set to expand to accommodate more than 200,000 additional commuters on its network by March 2018. Apart from constructing brand new Pink and Magenta Lines, the DMRC will be incorporating 186 new coaches to the existing lines. Calculating at 300 passengers per coach, now there can be additional 55,800 commuters on its five operational lines.
And the commissioning of Pink Line (Majlis park-Shiv Vihar) and Magenta Line (Janakpuri West-Botanical Garden), which will be done in phases from December, will add 504 more coaches to the network by March next year, when they will be fully operational. These two lines will be able to ferry 151,200 passengers per day. A DMRC official confirmed that it is "safe to say" that the commuter capacity will increase by a little over 200,000 a day, given the capacity of a coach and the increase in their number.
"It is safe to say this... but the accurate number is hard to calculate. Since we do not have the relative ridership data, or any projection in its increase which may occur during this period," said Tomojit Bhattacharjee, Manager, Corporate Communication, DMRC.Currently, 227 trains with 1,468 coaches ply on the Delhi Metro's five lines - Red, Yellow, Blue, Green and Violet - with the number of coaches varying from four to six to eight.
By the end of Phase-3, the official said, the number of trains on these lines is scheduled to increase to 244 and the number of coaches to 1,654. Started in 2002 with a fleet of ony four-coach trains, the DMRC has periodically resorted to adding coaches to accommodate more and more passengers. Following the same tested method, the DMRC has decided to increase the number of coaches and trains on three of its lines - Red Line, Yellow Line and Blue Line. Supporting almost one-third of the network's daily traffic of 2.7-2.9 million, the Yellow Line (Huda City Centre-Jahangirpuri) is slated to see a major boost in terms of number of trains and coaches.
Currently at 436 coaches, by the end of Phase-3, the stretch will have 488 coaches, with 10 out of its 22 six-coach trains having been converted into eight-coach ones. Eventually, the line will have a total of 52 maximum-coach trains (including four new eight-coach trains), increased from the present 38. Likewise, the Blue Line (Dwarka Sector-21-Vaishali/Noida City Centre) will also see a moderate increase, with the number of coaches slated to be increased from 538 to 574. The Phase-3 project also includes extension of the Green Line (Mundka-Kirti Nagar/Inderlok) from Mundka to Bahadurgarh and that of Violet Line (Kashmere Gate- Escorts Mujesar) to Ballabhgarh in Haryana.
 
A major change will be seen on the oldest line of the network, where the entire fleet of four-coach trains will be converted into six-coach ones with complete removal of four-coaches trains. With this, the number of coaches will increase from 136 to 234. The Red Line from Rithala to Dilshad Garden, which has 19 four-coach trains, will enjoy 39 six-coach trains by the wind-up of Phase-3 construction. 
(With IANS inputs)