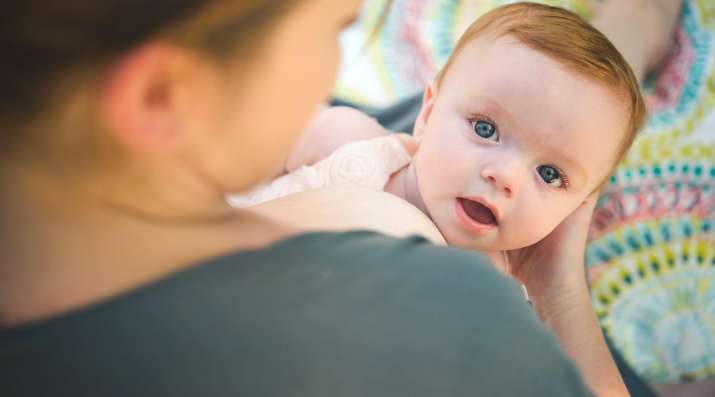 Women who breastfeed their baby for at least 15 months over one or more pregnancies are at 53% lesser risk to develop multiple sclerosis as compared to those who do not breastfeed at all or do so only for 4 months.  A recent study has claimed so far. Multiple Sclerosis is a disease in which the immune system digests away the protective covering of nerves. The symptoms of this disease include double vision and weakness. Though the treatment can help reduce the symptoms, but this disease cannot be cured. It can last for years or plague a person for lifetime. 
"Among the many other benefits to the mother and the baby, breastfeeding may reduce the mother's future risk of developing MS," said Annette Langer-Gould from Kaiser Permanente Southern California.
Also Read: Caution pregnant women! Alcohol consumption during pregnancy can risk can risk your generations
Additionally, women who were of the age 15 or older at the time of their first periods were also 44% less likely to develop MS later than women who were 11 years old or less at the time of their first periods.  
The total number of years a woman ovulated as well as other factors like number of kids, use of contraceptive pills and age at which first baby was conceived also play a pivotal role in determining the risk of MS. The researchers said in the paper published in the journal Neurology
Also Read: Beware contact lenses wearer! A woman finds '27 lenses' in her eye, leaving doctors in shock
"Other health benefits include a reduced risk of breast cancer, ovarian cancer, Type 2 diabetes and heart attack," Langer-Gould said.
The study was conducted on 397 women with an average age of 37 who were freshly diagnosed with MS or its precursor, clinically isolated syndrome, who were compared to 433 other women. 
(With IANS Inputs) 
For more Lifestyle and Entertainment stories, follow India TV Showbiz on Facebook