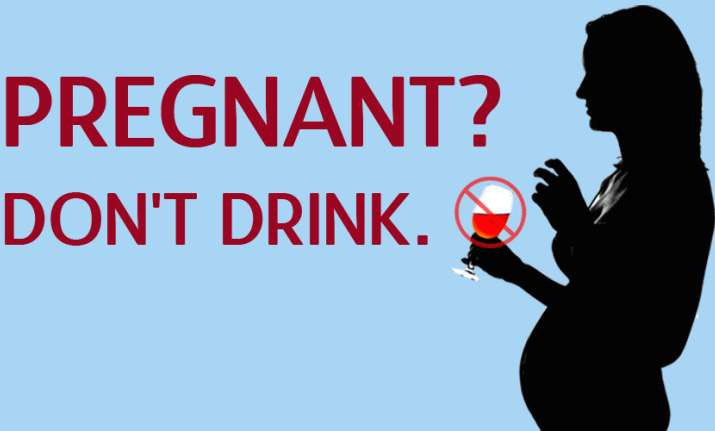 Caution expecting mothers! If you're an alcohol lover, there's another reason to put that wine glass down. A recent study has confirmed that drinking alcohol during pregnancy can cause anomalies in the brain and behaviour of the baby and it can also pass through the generations. The Center for Disease Control and Prevention (CDC) has issued a number of warnings about health hazards of consuming alcohol during pregnancy. It can lead to foetal alcohol spectrum disorders (FASD) in the newborn baby. 
The author of the study, Kelly Huffman from University of California, Riverside has revealed that prenatal alcohol exposure or PrEE was thought to exclusively impact directly exposed offspring, that is , the embryo or foetus in the womb of the mother.
She added that this team has derived evidence that the effects of prenatal alcohol exposure can be carried on transgenerationally and heavily impact the next generation of offspring whosoever is exposed to alcohol. 
Also Read: High sugar consumption during pregnancy can increase the risk of Asthma in kids
The researchers explained that utero ethanol exposure generates neurobiological and behavioural effects in subsequent generations of mice that had no ethanol exposure.To determine whether the abnormalities in brain and behavior from prenatal ethanol exposure would pass trans-generationally, Huffman generated a mouse model.
The results indicated that as expected, the first generation of mouse that was directly exposed showed a typical gene expression, abnormal development of the neural network within the neocortex and behavioral deficits.However, the main discovery of the research lies in the subsequent, non-exposed generations of mice. These animals had neuro-developmental and behavioural problems similar to the those of the first, directly exposed generation.
Also Read: Know about Ectopic Pregnancy: A life threatening condition
"We found that body weight and brain size were significantly reduced in all generations of PrEE animals when compared to controls; all generations of PrEE mice showed increased anxiety-like, depressive-like behaviors and sensory-motor deficits," Huffman stated.
By gaining an understanding of the neurodevelopmental and behavioral effects of prenatal ethanol exposure that persist across generations, scientists and researchers can begin to create novel therapies and methods of prevention.The research is published in the journal Cerebral Cortex
(With ANI Inputs)