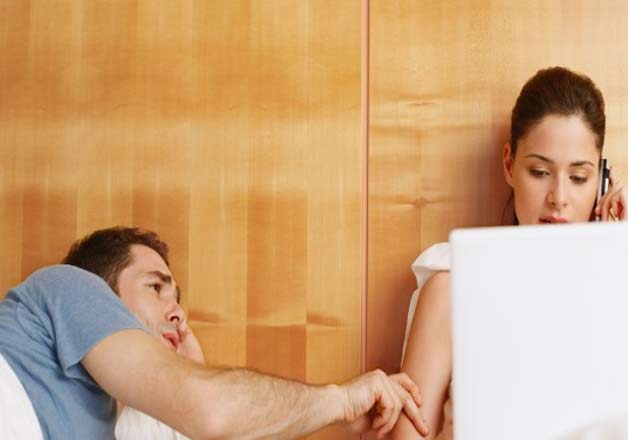 Women spend more time on their smartphones than they do with their partners, suggests new research.
According to a Britain-based survey conducted by Bausch & Lomb Ultra contact lenses, women spend 12 hours more a week checking emails, sending texts and spending time on social media on their phones than with a loved one.
Such is the dependence on a smartphone now that a fifth of the respondents in a survey said they would find it more difficult to be without a phone for a week than their partner.
The study also showed that those who have become dependent on the phones may experience stress, anger and panic if they cannot access their phones when they want.
"All of this interaction and addiction with our digital devices creates problems for our eyes," psychologist Chireal Shallow told The Sun.
"More than half say their eyes feel tired at the end of the day," Shallow said.
A study published earlier in the journal Computers in Human Behaviour also found that using a cellphone can ruin romantic relationships and increase levels of depression.
"Something as common as cellphone use can undermine the bedrock of our happiness -- our relationships with our romantic partners," one of the researchers James Roberts, Professor at Baylor University in Texas, in the US, said
(With agency inputs)