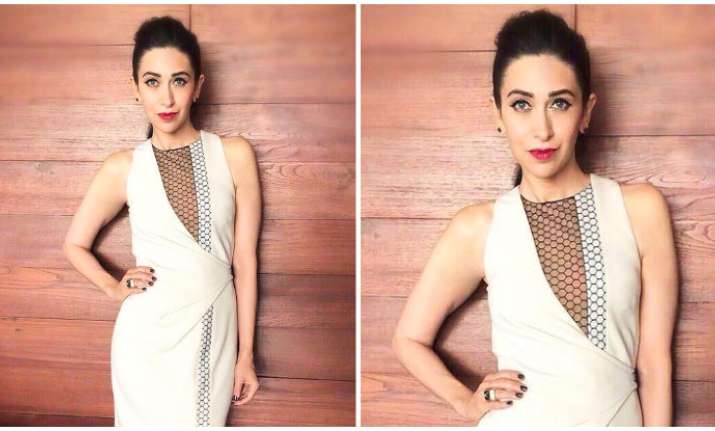 Karisma Kapoor, the first female actor from the renowned Kapoor family of Bollywood, made her own identity in the film industry and successfully won all the hearts.
Karisma isn't active as an actor onto the big screen lately but still has a countless fan following because of her classy sense of fashion. This 44-year-old fashionista is an absolute inspiration for many young girls.
Coco Chanel said, "Black has it all. White too. Their beauty is absolute. It is the perfect harmony" and the sentence seems true when it comes to the fashion statement of Karisma.
Karisma swears by her monochrome look be it for a party, a casual outing, or work. And in case, you still have some doubts, see the pictures!
Black and white is the distinctive feature of this fashionista's style and look.
That poise look in her monochromic maxi jacket.
The perfection of a high contrast, black-and-white look is the choice of the actor.
Even for her casual outfit, the fashionista prefers to go for black-and white.
This fashion-inspiring personality lives by one motto, "Black and white is always right!"
Karisma sticks to her monochromic style for her effortless modern look.
The mother of two, still hails the fashion industry with her classy monochromic dresses.
We can't get enough of one sister's fashion inspiration and here, the sister duo; Karisma Kapoor and Kareena Kapoor Khan just bombing the fashion industry!
Her effortless black-and-white styling is chic too!
Undeniably, we can't get enough of her black-and white looks!
Dressed in traditional outfit, the style diva's black-and-white saree is giving us all major fashion goals.
Keeping her fashion game on-point, the style stunner opts for black-and-white once again!
On work front, the diva walks the ramp for eminent designers without ditching her black-and-white fashion style.