Follow us on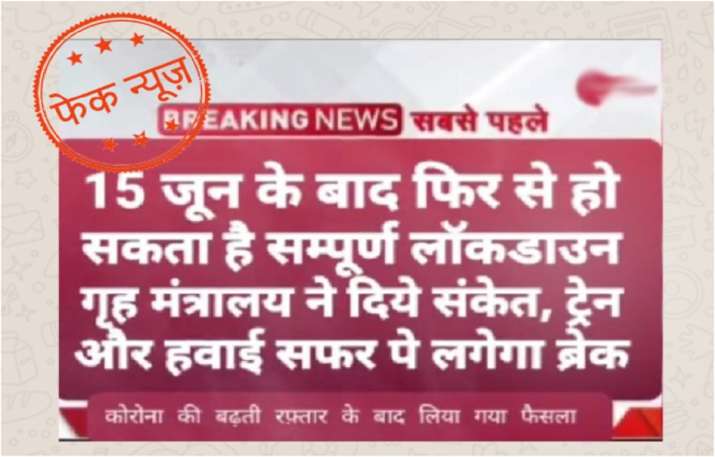 Is India going under a complete lockdown from June 15? Social media messaging apps and the related platform is abuzz with such messages and questions. A message is being circulated these days that claims that considering the rising number of cases, India will be going into another lockdown beginning June 15. 
The viral message of  WhatsApp, Facebook and Twitter among others also claimed that the lockdown will also put a brake on flight and train services. The total number of coronavirus cases in India is 2.77 lakh with a death toll over 7500. 
The Ministry of Home Affairs had passed the new coronavirus guidelines on May 30 which lifted restrictions on interstate travel. Train services in the country have also begun with new social distancing guidelines in place. 
So is there any merit in the claim being made on social media regarding another lockdown? The Government of India from its official Press Information Bureau Fact Check handle has rejected the claim. PIB called the lockdown news as fake and urged people to stay away from such rumours. Economic activities in the country have resumed from June 1 and there is no merit in the news of another lockdown. 
VIRAL CLAIM: India will go under another lockdown from June 15. Train and flight services to be suspended.
FACT CHECK: The messages and posts about another lockdown are FAKE. 
IndiaTvNews.com urges people to not forward any unsubstantiated news and posts that have the potential to create panic and unnecessary worry.