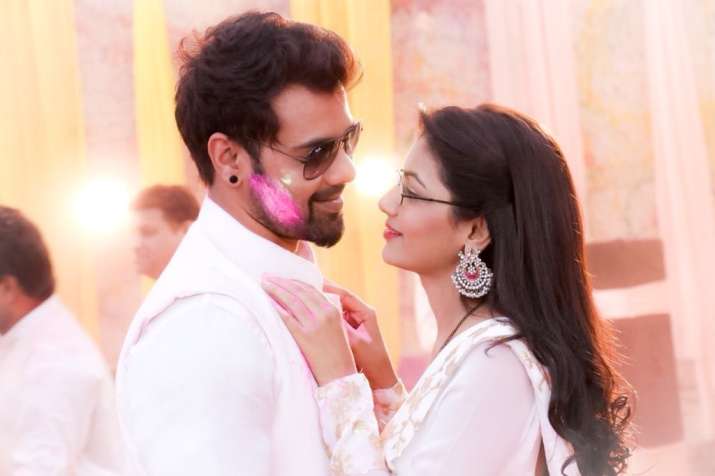 Zee TV's popular show Kumkum Bhagya is about to take an eight year leap. Post the leap, Abhi (Shabbit Ahluwali) and Pragya (Sriti Jha) parting ways once again. After Daadi's demise, the couple will split as Abhi finds Pragya unlucky for him. This latest twist in the show didn't go down well with the fans who wanted to see Abhi and Pragya together. Fans have been watching this endless loop of separation-reunion for four years and now they seem to give up.
Abhi blamed Pragya for Daadi's death and this ruthless behaviour of the protagonist has irked the fans, particularly females. Hence, they took to Twitter to troll and slam Abhi, calling him a 'spineless husband'.
After the leap, both Pragya and Abhi will be seen in a new look. Sriti will be seen in trendy fusion outfits. However, this recent splitsville has irked many fans. Let's check how angered Twitterati are by this new twist.
I wish #KumkumBhagya to end soon
Hash tag 👉 #EndKKBSoon

— Yusra Nihad 🌸 (@yusra_nihad) April 24, 2018
No more rockstar from now , there is only a bitch and her husband.
Get lost u not my roll model or inspiration *I don't care about Ur future storylines and justifications for ruin my fuggy rockstar.
My friends watch #KumkumBhagya
So i know from them.. abt pragzz❤ #endkkbsoon pic.twitter.com/I2NXyGecY8

— smkrishnaa96 🎈 (@smkrishnaa96) April 25, 2018
Reason 12: For 7 yrs he didn't even try to find her, didn't even care whether she's dead or alive..Her existence means nothing to him..
Also reason 8 alone is enough for Pragya to hate him forever and never ever go back to him#KumkumBhagya

— SabReena⚡ (@ItiSabreena) April 25, 2018
Every goddamn worst things happend in Abhi's life was because of Tanu and Aliya.

And now they are the one who are living a happy life???

And Pragya?? The one who sacrificed everything to save him from them has to live a sad life without her familyyy??? #kumkumbhagya

— Urvi Prabhu (@urvi_prabhu) April 25, 2018
Abhiiiiii....!!!!!!

Like seriouslyyy? Pragya was a galati in your life?? You forgot all her sacrifices?

Just because Tanu gave blood to dadi....you are impressed by her and got married to her? You forgot what she has done all these years? Fake dramas?

Woww !!!#kumkumbhagya 👏

— Urvi Prabhu (@urvi_prabhu) April 25, 2018
Going by the reactions above, fans are not happy with Abhi marrying Tanu on the show. With this, they are now waiting for Mishal Raheja's entry in the show and his chemistry with. We'll have to wait for the show to proceed to see what the makers have in store for Abhi and Pragya.