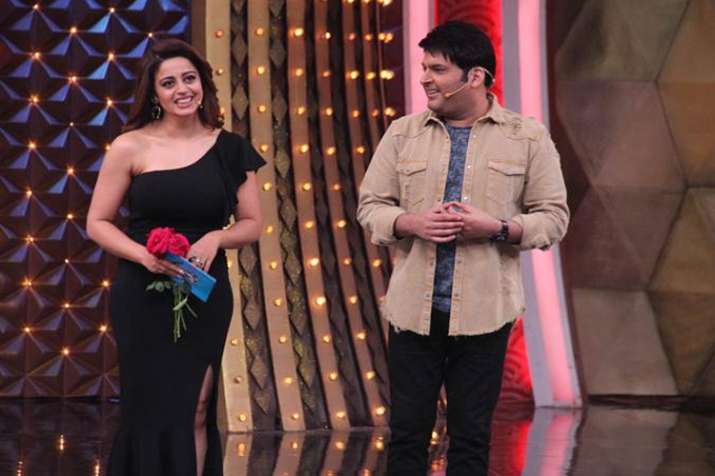 Stand-up comedian Kapil Sharma made a comeback on small screen after a hiatus of almost seven months with his new show Family Time with Kapil Sharma recently. Unlike TKSS, Kapil's new show is a game show and it received mixed response of audiences. Thousands Kapil's social media fans expressed disappointment for his new show as it could not meet their expectations. 
And if reports are to be believed Kapil's new show will go off air. Recently reports of Kapil cancelling shoots with celebrities made headlines. Buzz was that Kapil reportedly cancelled shoot with Tiger Shroff, Disha Patani and Rani Mukerji, who were supposed to visit his show for promotions of their film Baaghi 2 and Hichki respectively.  
And as per the reports of indianexpress.com, Kapil's new show Family Time with Kapil Sharma has been put on hold. 
In an interview with indiaexpress.com, a source related to Family Time With Kapil said that his show missed the punch of TKSS and it also failed to impress fans. He said, "See the first episode of Kapil's latest show was nothing like its predecessor. It was a hotchpotch of too many things put in together for this 90s style game show. It only did well on TRP charts as Kapil has a very ardent fan following and was going to be back on television after a hiatus of seven months. So naturally, his fans did watch their favourite comedian's new show but it lacked the punch that they expected. However, owing too few personal issues, he had to cancel Rani Mukerji's shoot and this left us in a lurch."
Also Read: After Shilpa Shinde and Krushna Abhishek, Sugandha Mishra supports Kapil Sharma
He further added, "We did not have a bank of episodes to air as the show had just begun. Also, his health issues or personal issues has been deviating his attention and focus from work. In such a scenario, it is better that we keep the show on hold for now. At least the whole of April, we aren't shooting. We will figure out the rest once he feels better. Right now, we want to him get better first. So that once he is back, he is completely devoted to work like he has always been."
Meanwhile, Kapil was also in news for his abusive twitter rant on journalists recently.